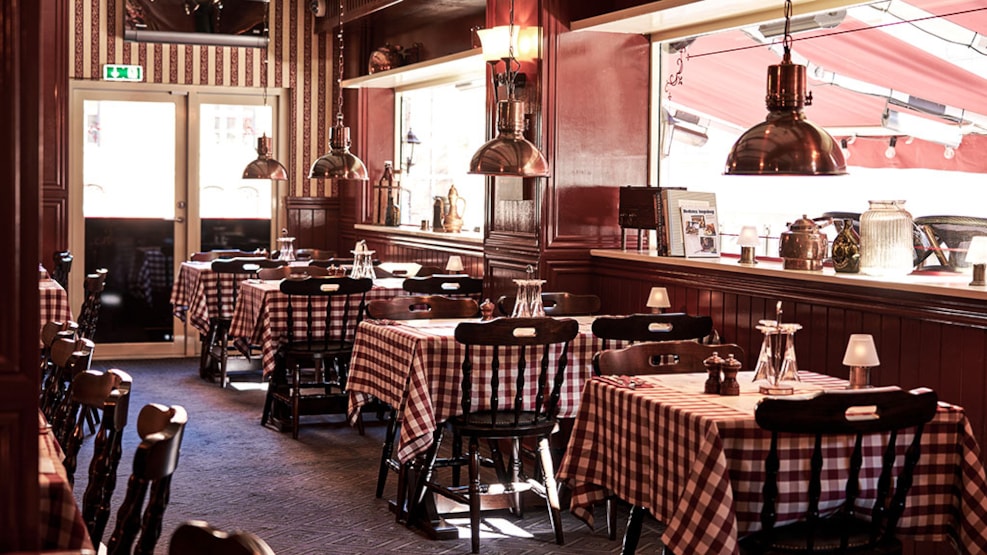 Klosterkroen - Traditional Danish
Klosterkroen serves a wide range of traditional, Danish classics like fried porkstrips with parsley sauce, tarteletter, frikadeller (Danish variant of Swedish meat balls) and more. The room is decorated as a cozy inn in old-fashioned style with checkered tablecloths and wooden chairs, it is really cozy.
What their customers say on Tripadvisor:
"A gem of a place in a charming town. We asked for frikadeller like my Danish grandmother used to make...and the chef met the challenge. The waitress was more than helpful and the local beer was terrific. We did not feel like American tourists (which we were) … we really felt at home!"
"Taken here by danish friends and have to say the food was simply stunning. Traditional danish food in a elegantly styled restaurant. The service was fantastic and the girls who served us food and drinks were very polite and their English was perfect."
"Awesome and tasty Danish food! A must for every person who wants to try authentic Danish dishes (if you are vegetarian, I guess you won't find that much in the Danish cuisine). Strongly recommended, when in Odense."