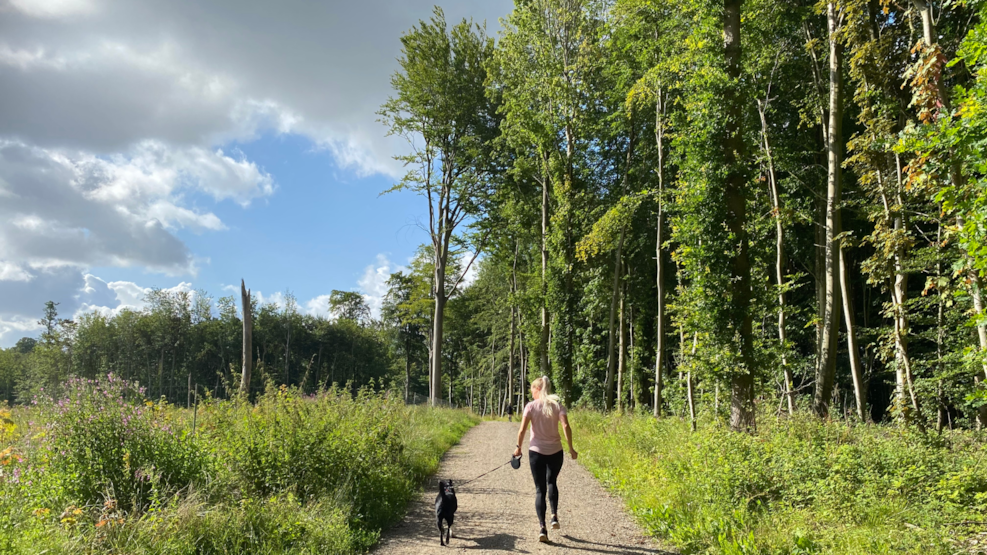 Kløverstien i Munkebo
Discover new parts of Munkebo on the Kløverstien in Munkebo. A clover trail is located in an urban area and consists of four routes, and throughout Kerteminde Municipality you will find three different clover trails.
On the Kløverstien (cloverleaf) in Munkebo you can experience both the history of Lindøværftet, the channel and the fjord, the moraine landscape, villages and the cultural landscape around Munkebo.
What is a cloverleaf?
A cloverleaf consists of four routes that all start from a centrally located cloverleaf. Each of the four routes has a specific length and color.
Along the routes, there are small stories from the local area.
Choose the route that suits you in terms of length and sights. You can choose between:
Green route of 2.3 km

Blue route of 4.6 km

Red route of 7.5 km

Black route of approx. 11.0 km
Other clover paths and routes
In Kerteminde Municipality, we have both clover trails in Munkebo, Langeskov and Munkebo. We also have a number of other routes that you can also visit. See a selection of the routes below. Enjoy!