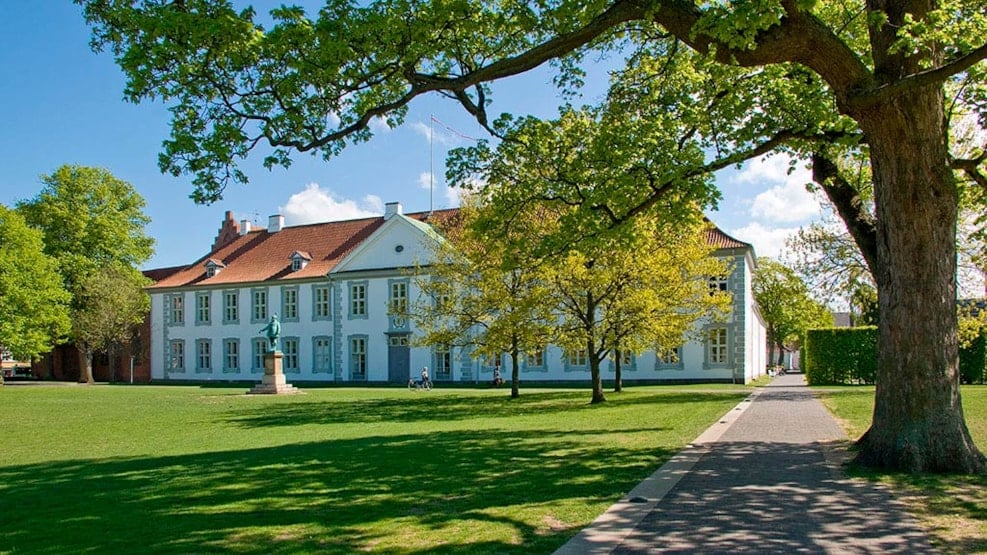 Kongens Have (King's Garden) in Odense
The King's Garden was laid out as a Baroque garden in the 1720s according to a plan by architect Johann Cornelius Krieger. Of course, many changes have been made to the garden since then, due in part to the Dutch elm disease, but parts of the old garden can still be seen. There are also a number of sculptures in the garden, including Gottfred Eickhoff's Lover's Struggle and Aksel Hansen's equestrian statue of Christian IX.
Especially in summer, the garden is often used as a setting for various outdoor cultural events like outdoor concerts and festivals.