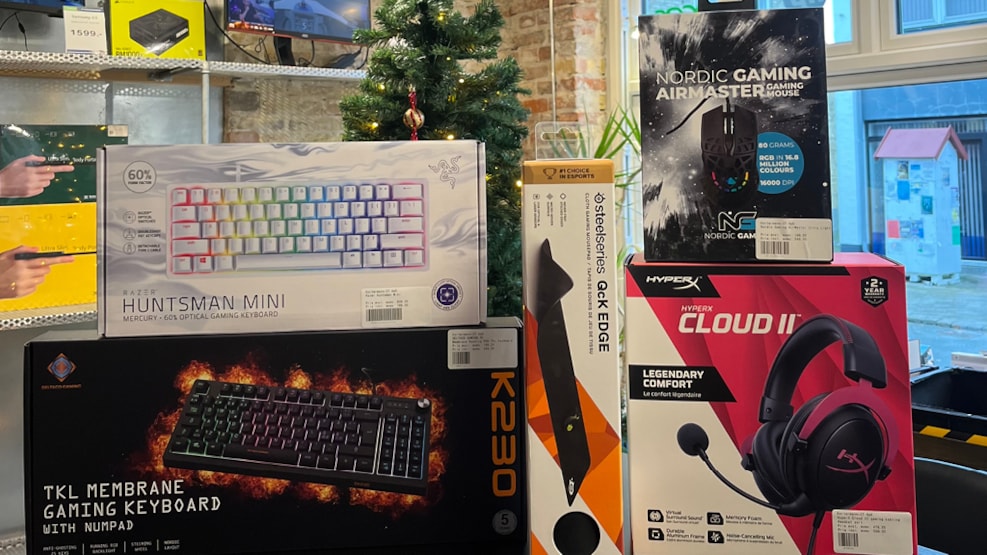 Kortermann-IT
Kortermann-IT is both a store and an IT department, and as an additional service, we offer free delivery of your goods throughout Ærø.
In the stylish store in Marstal, you will find a vast range that includes everything from Chromecast, gaming equipment, laptop bags, power banks, speakers, headphones, office supplies, phone covers, and computers.
Kortermann-IT is your supplier of IT equipment, phones, speakers, Smart-Home solutions, and office supplies on Ærø.
They are experts in many different areas, and if there's something they can't handle, they have partners ready to help. So, you only need to contact one place when electronics act up. In the store, they assist both private and business customers.
If you're looking for the perfect gift, the store's staff is ready to help and guide you, and it's also possible to purchase gift cards in the store.
As an additional service, Kortermann-IT offers free delivery throughout the island. Just call +45 24 24 36 00 or send an email to frank@kortermann-it.dk. There is no minimum purchase for free delivery.