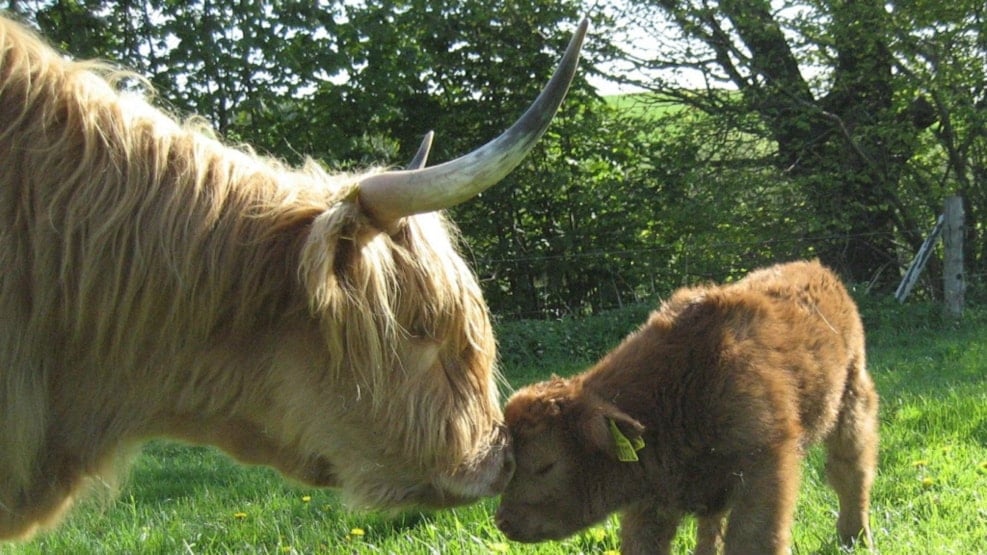 LABØLLEGAARD Økologisk og Biodynamisk
Labøllegård is a biodynamic farm where the animals live according to their natural behavior. Visit the farm shop, pat a cow or book a tour of the farm!
Labøllegård
Healthy earth - healthy plants - healthy animals
10 km south of Bogense, nature and Scottish highland cattle live in fair harmony. Animal welfare, ecology and biodynamic agriculture - come close to the animals, let's have a talk about sustainability and have look at the farm shop.
We are home all days, but please call to make an appointment.
Opening hours: Thursday from 16:00 to 18:00 or by appointment.
Book a guided tour!
A guided tour consists of guided tours of the biodynamic farm and its beautiful surroundings. The farmer tells us about the place, how they care for the animals and not least the land, which means that the farm is doing its part for the climate, so cattle do not have to be a climate impact. We follow the paths and get close to the animals, pat a cow or a calf and say hello to the grasshoppers in the field.

Price: 75, - per person, children under 3 years free of charge. You can order coffee or organic apple juice and homemade cake for 50, - per person.

When: Are you interested? Contact Labøllegaard to hear more - via booking@laboellegaard.dk