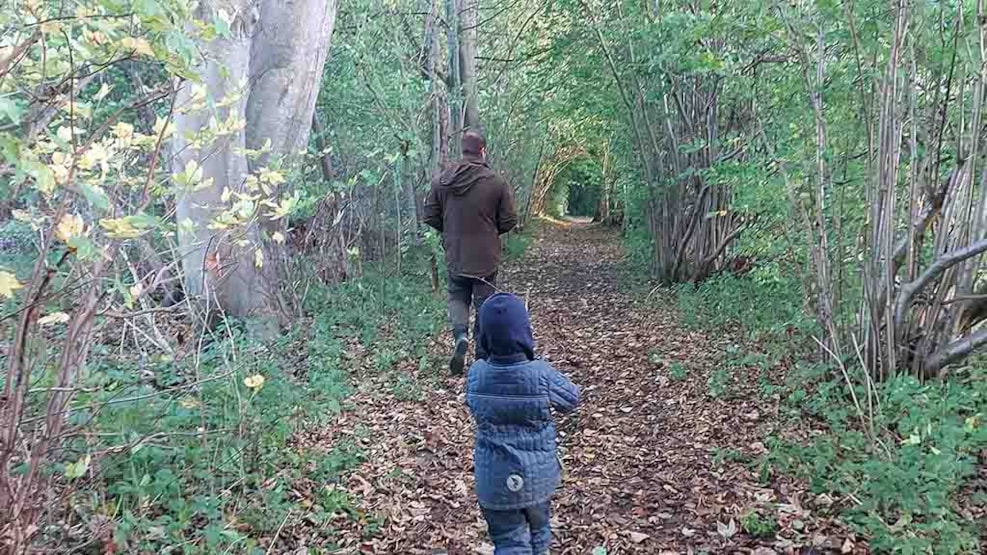 Lake Dallund
Dallund Lake is a pretty sight with a view of Dallund Castle and surrounded by forest - go out here and enjoy a nice walk around the lake!
Dallund Lake is located on the outskirts of the town of Søndersø in the centre of North Funen.
Dallund Lake is around 15 hectares in size and is surrounded by forest. There are swamps to the west and east, and north of the lake is Dallund Castle and the forest Folehave. The lake drains into the Lunde River, which runs from the lake through Serup Mose and Øksnemose and then runs through Funen and flows into Odense Fjord.
Today, Dallund Lake is not very deep. The average depth is 1.9 metres and at its deepest point the lake is 2.6 metres deep.
A historical lake
Dallund Lake has existed for thousands of years, and its history is known thanks to the analysis of an 11 metre-long sediment core published in 2003. In the Early Stone Age 7000 years ago, the lake was 13.6 metres deep and surrounded by primeval forest. At the end of the Bronze Age (around 500 BC), large areas of forest were cleared in areas close to the lake, resulting in more nutrients and algae in the water.
In the early Middle Ages from around 1000 BC, large areas of forest were again cleared around the lake and used for agriculture. From that point onwards, nutrients and phosphorus began to load the lake in earnest. After the 1970s, the large amounts of nutrients seeping into the lake began to be addressed, and in the 1990s, pike fry were released. Today, the lake has a better aquatic environment and is much clearer.
A good walk
You can enjoy the lake on a lovely walk along the path around the lake.
There is a bird tower by the lake with a good view of the area - and you can also spot some of the many birds that breed and rest here.
It is not allowed to fish in the lake.
You can get to the path from the road Kalvegangen or from the parking lot at the castle on Dallundvej 20.