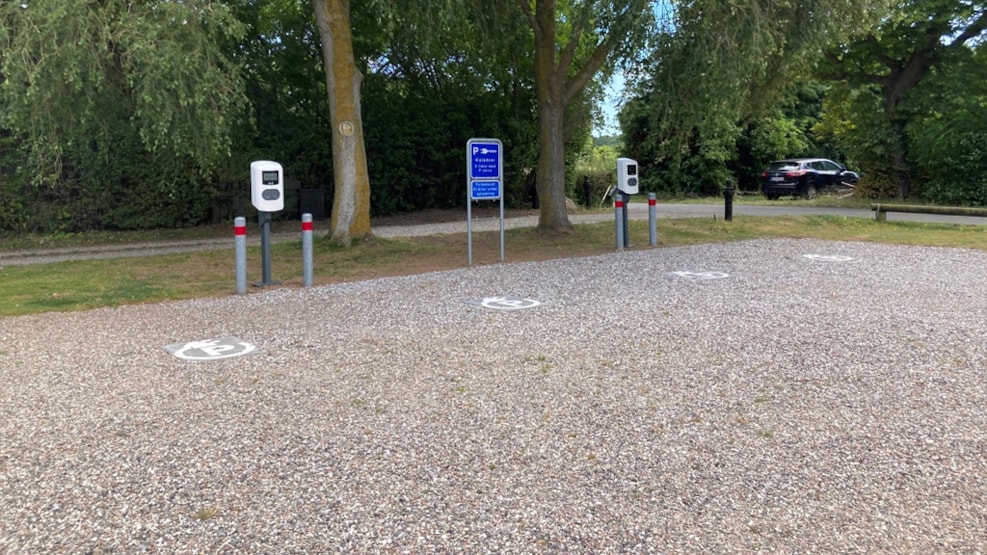 Langeland Golf charging station
It is possible to charge your electric car all over Langeland.
The stand is located in the car park at Langelands Golf Course.
How to charge your electric car
This charging station has been set up by Fonden Langelands Elforsyning, so that everyone can charge regardless of company. Charging typically takes place with an App/key fob, where more than 30 providers can be used. If your provider does not offer roaming, you can scan the QR code on the charging stand and follow the instructions.
See operating status, price and availability
Green electricity
The wind turbines cover 164% of Langeland's electricity consumption. The island is self-sufficient, while at the same time we send electricity to the rest of Denmark.
Read more about Langeland's green electricity production