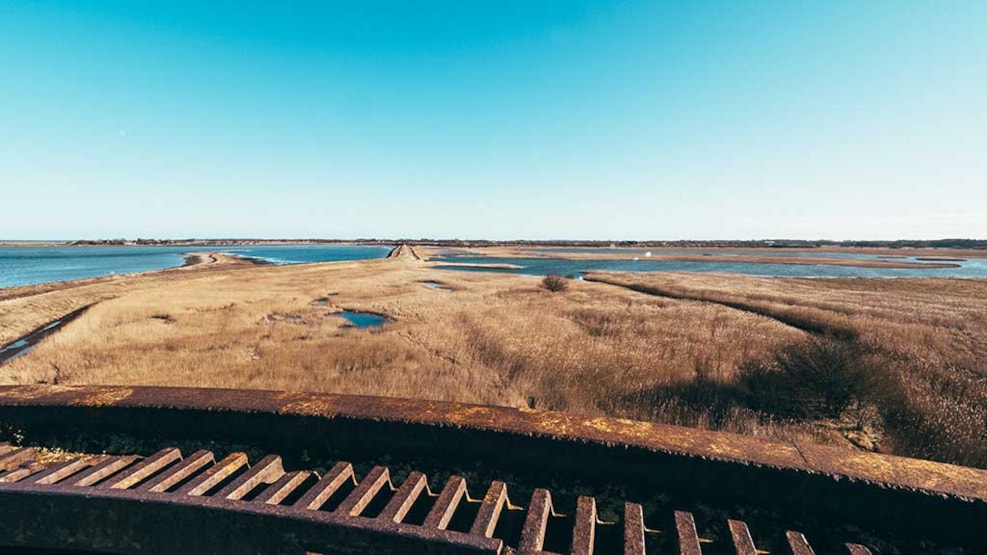 Langø Mill
Enjoy the amazing view from the old windpump Langø Mill, which today is a beautiful and newly restored bird watching and view tower.
Langø Mill is a bird watching tower on the nature reserve Gyldensteen Strand, from where you can see Gyldensteen Strand, the island Æbelø and the North Funen nature.

Langø Mill was built in 1870 as a windpump. It was one of the methods they used to remove the water from the former seabed and make the land ready for farming. But the mill was taken out of use and allowed to decay. When the second windpump at Gyldensteen Strand, Stegø Mill, burned down in 1974, it was rebuilt by taking much of Langø Mill. However, you can still see the large water pump, Archimedes' screw, which lifted the water up from the recessed area and over the sea surface.

Today, the dikes have been removed from Gyldensteen Strand, and the sea has been allowed to return. And Langø Mill has been rebuilt as a bird watching tower and lookout tower, with its inauguration on 15 December 2017.

There is free admission and it takes approx. 20 minutes to walk there from the car park at Langø 1.