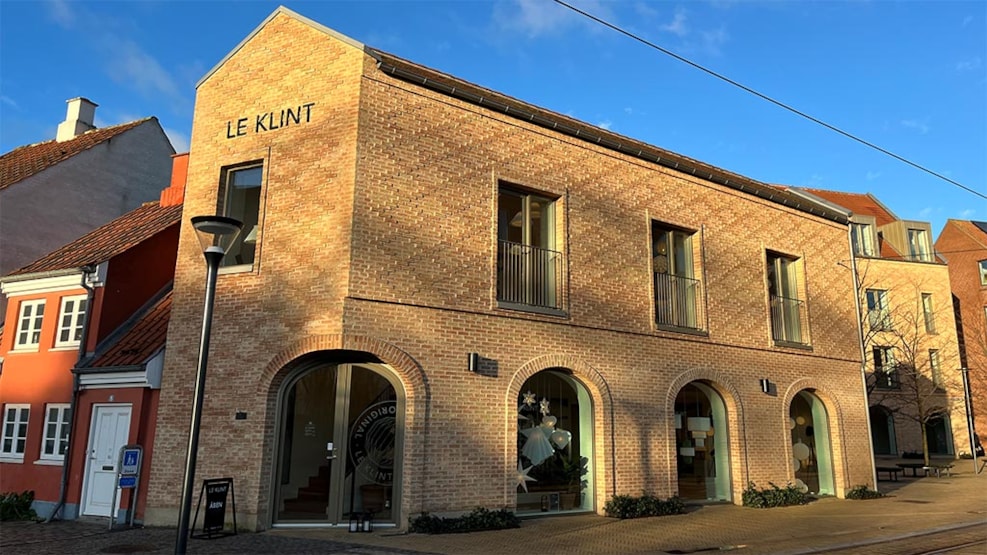 Le Klint Brand Store Odense
Established in 1943
Le Klint has existed since 1943 and is one of the country's ambassadors for Danish design. In Le Klint, you will find classic and modern lighting products, several of which are based on the original folding technique developed by Le Klint. Since 1943 the Le Klint store has been located in the heart of Copenhagen and has sold lamps to several generations of Danes. Several foreign customers also visit the store and buy the classic, beautiful Danish design. Since that year, a lot has happened, and a new store in the hometown of Odense has been added.
Brand Store Odense
In September 2022, the second Danish store opened, located in Odense. The store is centrally located in Odense's newest neighbourhood: the Odeon district. In the inviting, central store, you will find everything your heart desires in lamps and trendy designs. Here you can get the ultimate experience with an emphasis on craftsmanship, design, and service.
Innovation and design
The DNA of Le Klint is superior quality combined with innovation and new thinking. New and exciting lamp designs are constantly being developed and designed. Le Klint offers something for everyone - whether you like the classic look or lamps with a modern twist.