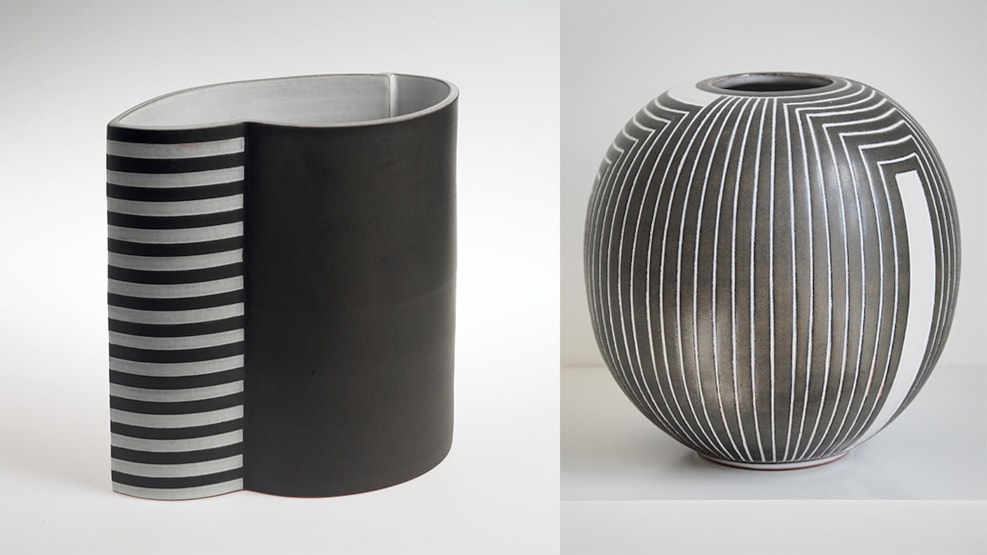 Leif Larsen - Ceramic Arts
Potter Leif Larsen is one of the duo behind the shop 'Keramik og Væv' (Ceramics and Weaving)
Rigid geometric lines
In 1972 Lizzi and Leif Larsen start a ceramic workshop together on South Langeland. They worked together here until 1980, when Lizzie began to weave.
Leif Larsen studied under Bodil Marie Nielsen in Copenhagen and has also worked at Abisola in Italy, and in Sweden. All his works are initially turned on a wheel, but later may be cut up and reassembled to form new shapes. Decoration takes the form of rigid geometric lines that often following the item's shape, sometimes broken by small details. Leif works with hard-fired earthenware that may be fired in the kiln two or three times.
Today the couple live and work in Rudkøbing, where they run the shop 'Keramik og Væv'.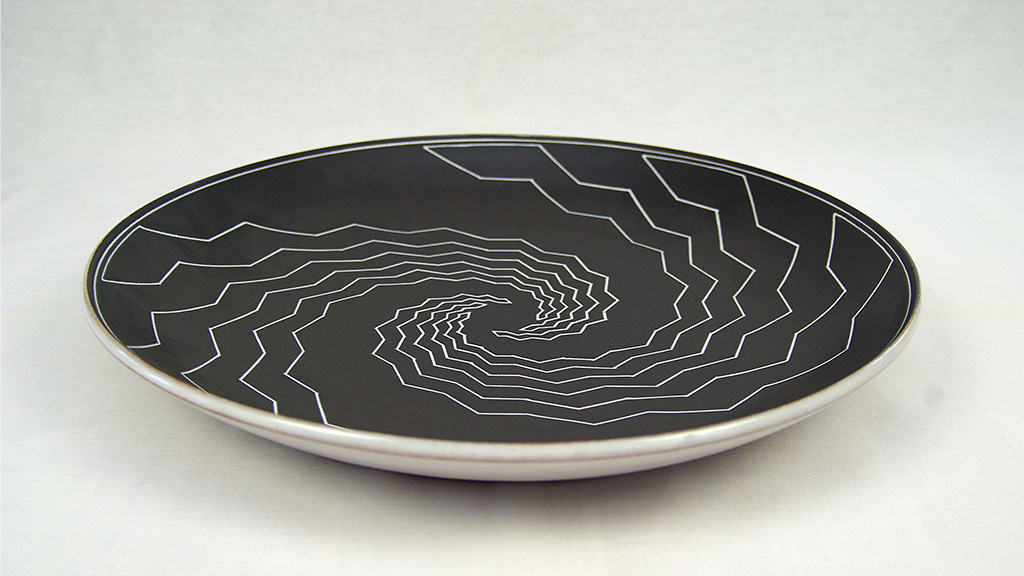 If you would like to see more…
You can visit Keramik og Væv at Sidsel Bagers Gade 10, in Rudkøbing.