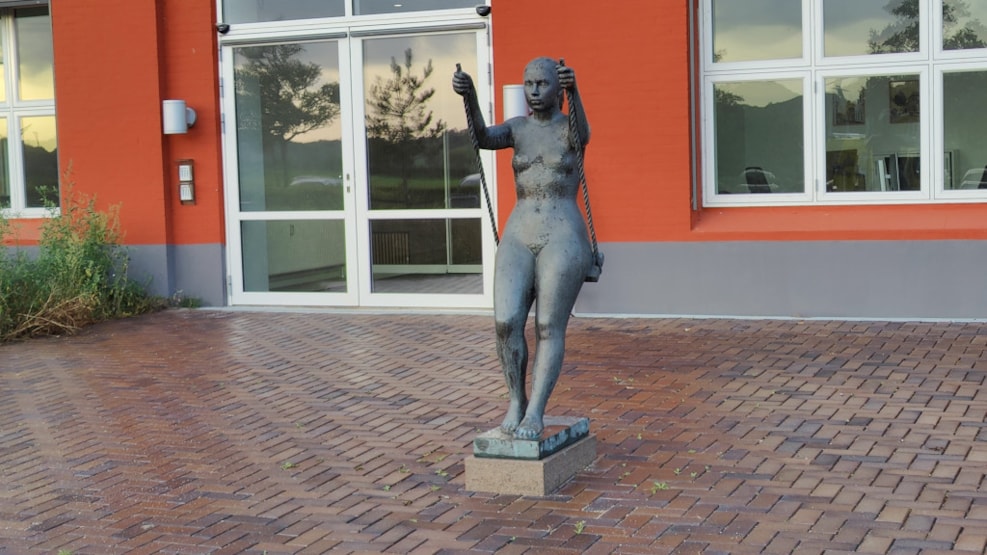 Lene - Girl in swing
Artist: Keld Moseholm (1936 - )
Educated at the Funen Art Academy 1958 - 62.
Art Academy in Copenhagen 1965 - 70.
Objectives:
Height: 1.70 m
Width: 60 cm
Depth: 30 cm
The sculpture, cast in bronze, was installed in 1996.
Donated by the Faaborg Savings Bank Foundation.
The Faaborg Savings Bank celebrated its 150th anniversary.
Lene stands in the courtyard to the left of the former headquarters of the savings bank.
There is access both from the square and from Grønnegade.