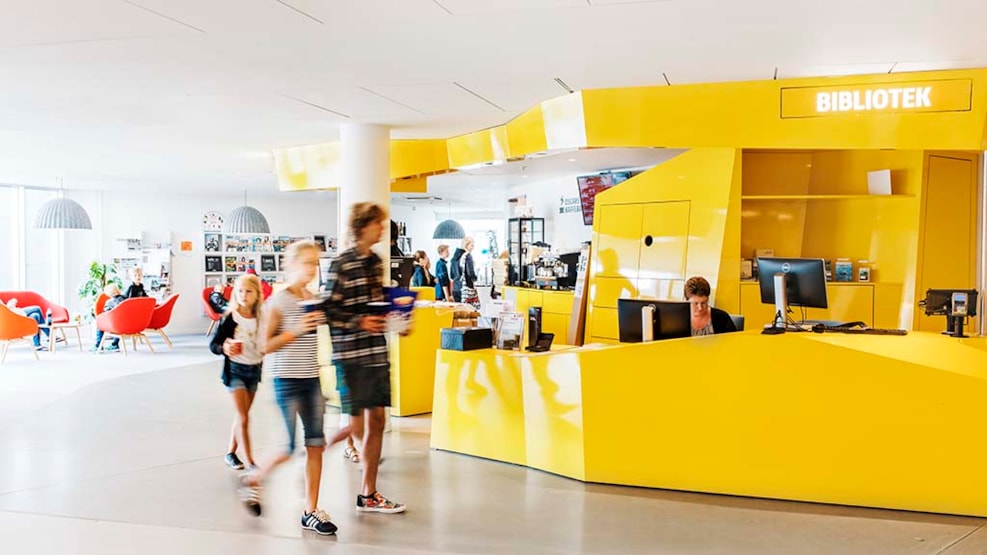 Library
Events
Childrens theater, concerts and much more. The library has many events throughout the year. Check out the activities.
We also have several books in other languages than danish. Please bring your passport for borrowing books (Deposit required).
Internet Cafe
We have several pc's with internet access, and a wireless internet (Hot-Spot) covering the entire building. Come and get the free access code in the library. We also offer printing and copying (self-service) for a small fee.
Opening hours
Please note: open every day from hrs. 09-22 (self service). Manned opening hours: weekdays from hrs. 10-17 and Saturdays from hrs. 10-14. Access from hrs. 07-09 only with a Danish National Health Insurance Card.
Tourist Information
You find the Tourist information at the library, with brochures from Middelfart and surroundings.