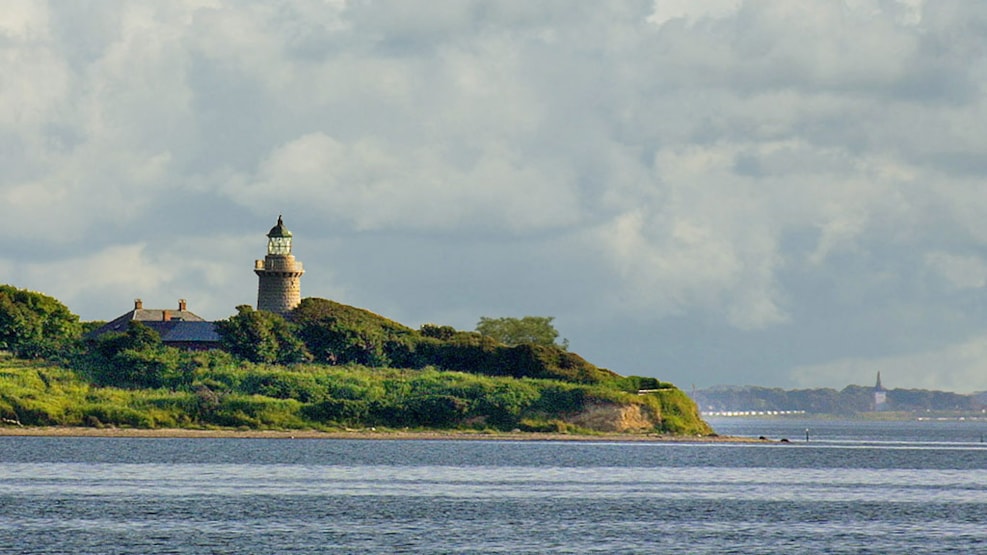 Lighthouse Æbelø Fyr
The lighthouse on Æbelø is beautiful and well-preserved - and hard to find with its unique location on the deserted island on top of Funen!
One of the most beautifully located and best preserved lighthouses in Denmark is found on the island Æbelø.
At the same time, it is also the most difficult to get to.
Æbelø is uninhabited most of the year, and the way you get there is either by wading through the water at low tide or going there by small boats, canoes or kayaks and arriving along the beach or at the little old harbor.
The lighthouse was built of granite from the Danish island Bornholm in 1883. It is connected to the old, beautiful lighthouse keeper's house.
There is no public access to any of the buildings on Æbelø. The island is now owned by Aage V. Jensen's Nature Foundation and is a protected nature reserve.
The lighthouse is a lighthouse for ship approach, which means that it has an extra strong light, as it must indicate that you now get from open water to coastal waters. 
The story goes that in the winter of 1871, the lighthouse played a role in a dramatic event. The ice had closed ferry traffic over the Great Belt, and people had to cross the belt by walking alongside the ice boats. Four of these were carried by the ice and landed on Æbelø two days later.
During construction of the lighthouse, the Æbelø Lighthouse was equipped with a rotary lens apparatus and a 3-way burner, which later in 1909 was changed to a filament burner, which in turn was replaced only by an acetone gas burner 10 years later.
The lighthouse was the first lighthouse in Denmark which had group blink.