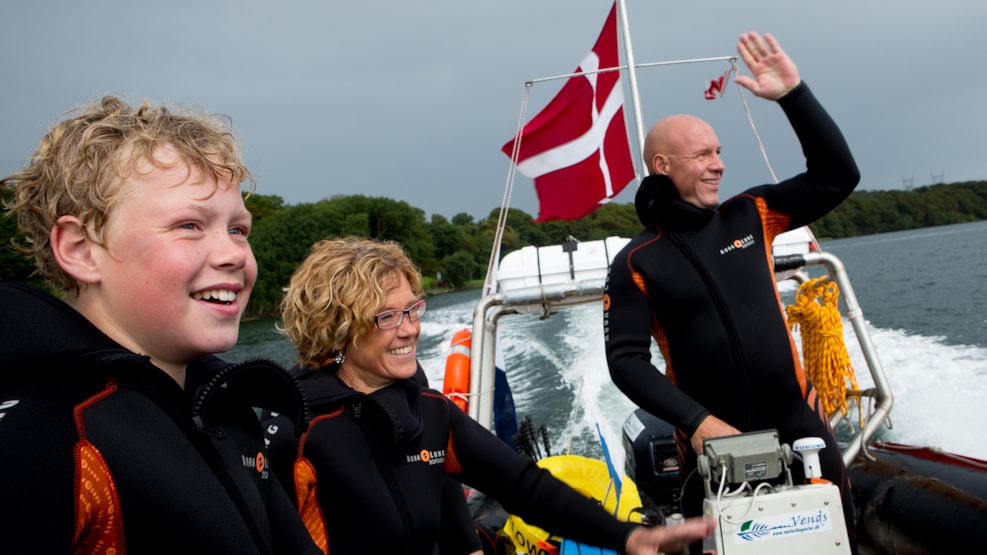 Lillebælt Safari in a "water-rover"
Lillebælt Safari in a "Water-rover"

Fabulous speed and close the stunning scenery of Lillebælt? The "water-rover" is made for you. 
You get a unique experience in a large rubber boat and come very close to porpoises and sea birds. We go ashore on the deserted island Fænø Kalv. The packed lunch and coffee can be consumed here. You will find a well-preserved fortress from the Swedish War, which offers stunning views over the belt.
www.motorikognatur.dk
The activity is available only during the summer months.
Booking
www.visit-middelfart.com
VisitMiddelfart Tel.: +45 8832 5959