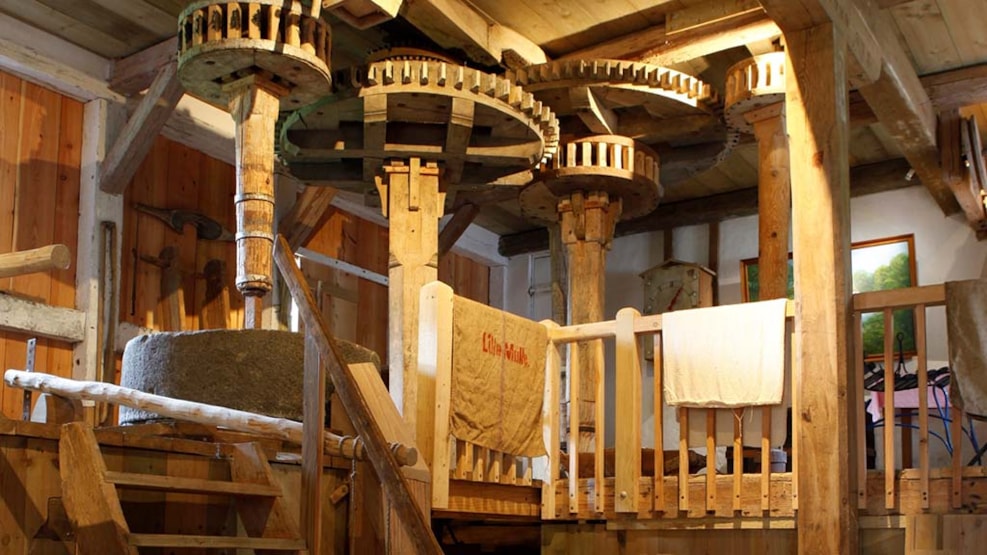 Lillemølle
Lillemølle mill is situated by Ørbæk Å river in a deep, wooded gorge. The thatched, half-timbered building was built after a fire in 1827, and is one of Denmark's most beautiful, and best preserved, listed watermills. The mill has been painstakingly restored with help from the National Museum and is still operational.
Lillemølle originally dates back to the 17th century. No less than six generations of the same family of millers (1764-1971) have run the mill. Møllegården is a three-winged building, comprising a farmhouse, mill and stables. The mill is of a traditional construction with three floors; the granary, the flour mill, and the lower mill, and is equipped with a water-wheel-driven pulley system. The mill is privately owned and is not open to the public.
The white throated dipper can be spotted near the mill in the winter, and the kingfisher can be seen from time to time on the mill pond.
There is a car park in Æble Skov wood, adjacent to the mill, and there are several lovely walks in the area, e.g. in Æble Skov wood through the narrow gorge along Ørbæk Å river.
Ørbæk Å river is seemingly made for watermills. The river drops 38 metres over a 3,5 km stretch, and its waters have, over time, operated five watermills, two of which, Lillemølle and Sulkendrup Mølle, are still standing.