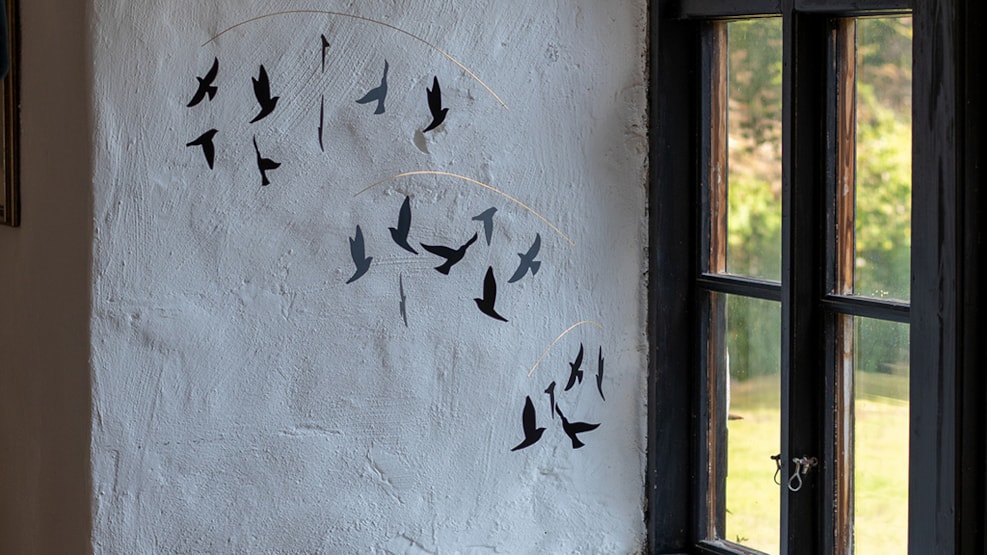 Livingly Art papercuts and mobiles
Since 1952 the Danish artists and silversmiths, Anni and Bent Knudsen have delighted children and adults worldwide with their award-winning paper designs and mobiles. It all began in 1952 in Kolding, Denmark, when Bent Knudsen's craftsmanship was engaged by Silversmiths Hans Hansen. In the evenings after work, Bent and his wife Anni would put their outstanding talents to work designing and producing highly original Christmas ornaments and mobiles, using paper, card board, wood, metal, glass, plastic and other materials – even fish bone.

Anni & Bent Knudsen's concepts quickly became state-of-the-art and by 1975 they were exporting to 75 countries, with major sales in the USA, Japan, Germany and France. Anni & Bent Knudsen exhibited their designs internationally e.g. World Expo in New York 1964, and were commissioned to undertake exclusive assignments by the Danish Royal Family as well as Churches and Community Groups.