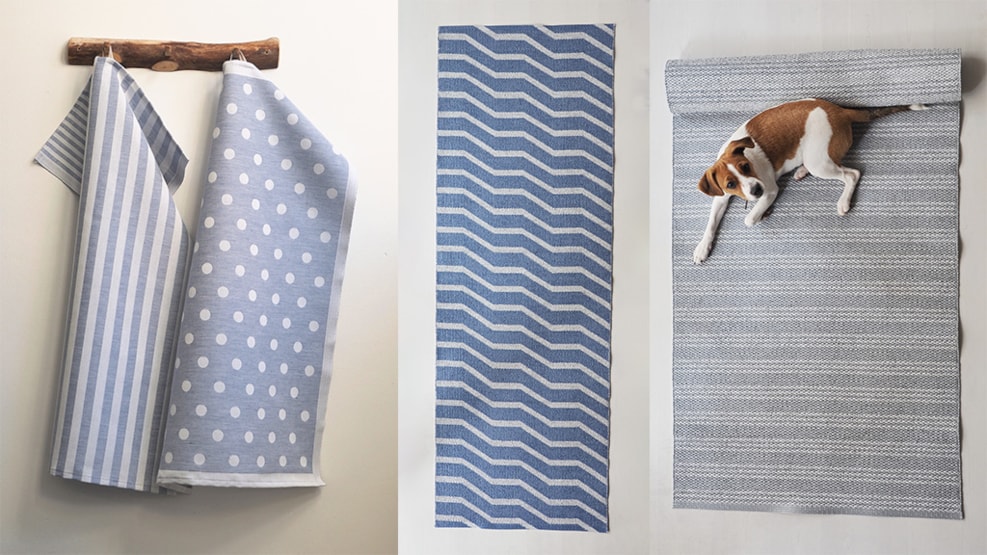 Lizzi Larsen - Designer
Designer Lizzi Larsen is one of the duo behind the shop 'Keramik og Væv' (Ceramics and Weaving)
Designed in Denmark, produced in Sweden
In 1972 Lizzi and Leif Larsen started a ceramic workshop together on South Langeland. They worked together here until 1980, when Lizzie got interested in weaving.
Lizzi is self taught and has been weaving by hand for 25 years. Since 2006 she has worked exclusively on designing her own items, which are then produced in collaboration with two Swedish weaving mills. Her utilitarian products are made from a mixture of organic cotton and linen together with blankets made from plastic foil.
Today the couple live and work in Rudkøbing, where they run the shop 'Keramik og Væv'.

If you would like to see more…
You can visit Keramik og Væv at Sidsel Bagers Gade 10, in Rudkøbing.