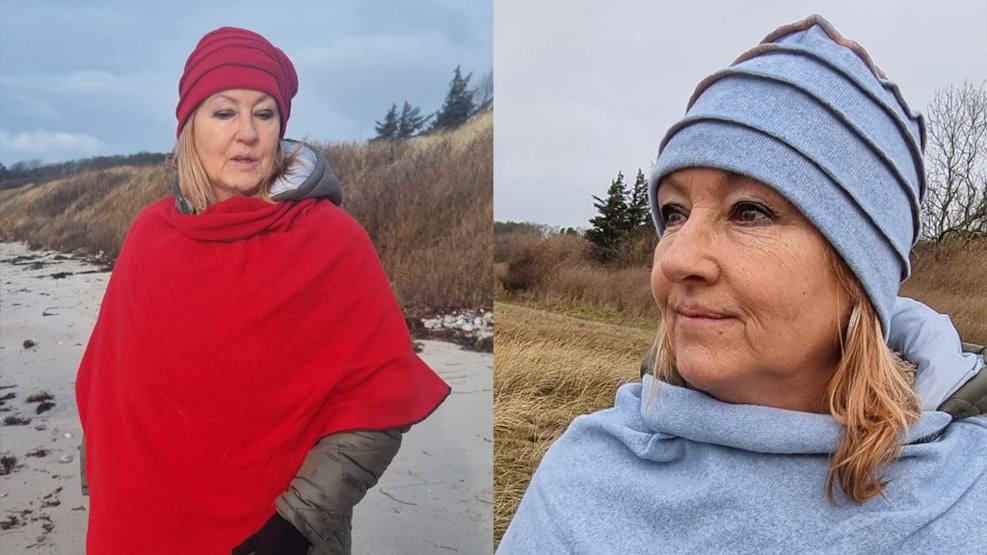 Lotte Kibsgaard Tekstile Artist
Lotte is a multiartist and when she works in textiles, she only uses sustainable materials to minimize the CO2 footprint.
The artist
Lotte Kibsgaard designs unique hats, ponchos, scarfs and more selling to shops in Denmark and Norway. Lottes Hats are very comfy and they are colorful and easy to wear.
Biography
Lotte Kibsgaard is a multi-artist and she has a long creative past working as a costumier, painting big pictures, working for the television DR, making hats, styling bands, having shops selling textiles, knitted wool, ceramic and Danish art craft in general.
Lotte moved from Copenhagen to Langeland in 2020, to realize the dream having both a textile workshop & a ceramic workshop in her private home. The Dream has been realized in the beautiful setting at the Sea on the street Halevejen 19, on the Ristinge peninsula.
Visit Lottes shop
You are welcome to visit Lottes workshops and see her textile designs. All 2. sorting  textiles is sold at very small prices.
If you dont have time to visit now, please visit www.LotteK-Design.com where you will see lots of Lottes designs