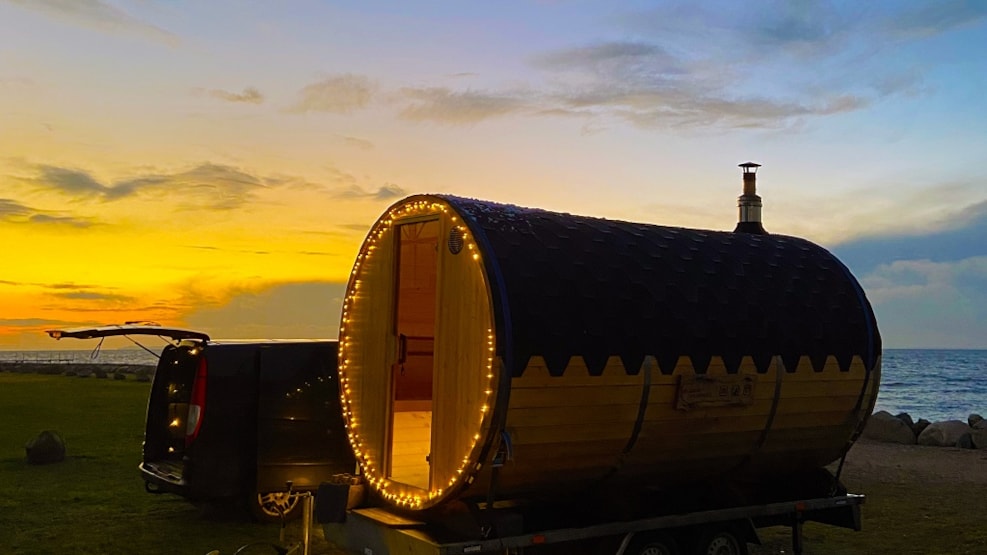 Love Saunagus
The sauna gas master guides you in the cold water and in the hot sauna gas.
First a trip in the sea, as long as you feel it's ok for you, but no more than 2 minutes.
Then 15 minutes in the sauna with three rounds of essential oils that give the experience of calm and immersion.
We alternate three times between cold and hot and finish with AfterGus and Goddiebags with nuts, fruit and tea/coffee.
Cold, heat, breathing and community are absolutely fundamental tools for strengthening your well-being.
Book a place in the heat
Allow 2 hours for this experience
Bring swimwear, bathrobe, a towel to sit on and one to dry yourself in.
Look forward to a very special and limit-expanding experience.