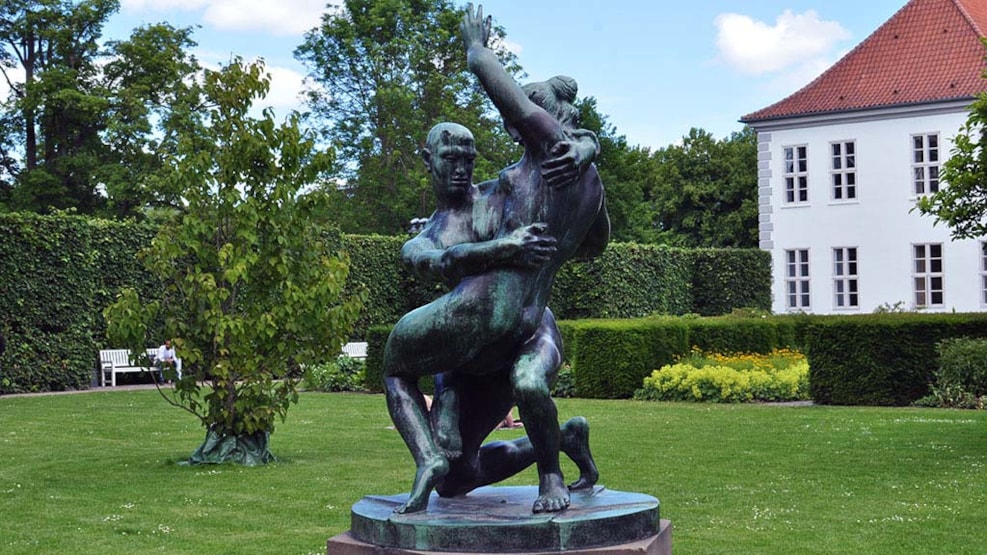 The Lover's Twist - Sculpture
The Lover's Twist depicts a man and a woman in a passionate embrace.  The energetic sculpture was made in bronze by the coastal artist Johannes Bjerg and was described in 1922 as "one of the best things to have been produced in Denmark for a long time". The sculpture was made in Italy and today stands in several places in Denmark - including here in Odense in Kongens Have.
The artist Johannes Clausen Bjerg (1886-1955) was an apprentice sculptor in Kolding, and produced his final piece in 1907. The following year he came to Copenhagen and worked as a sculptor while studying art on his own. In 1911 he travelled to Paris and came into contact with the Picasso circle.