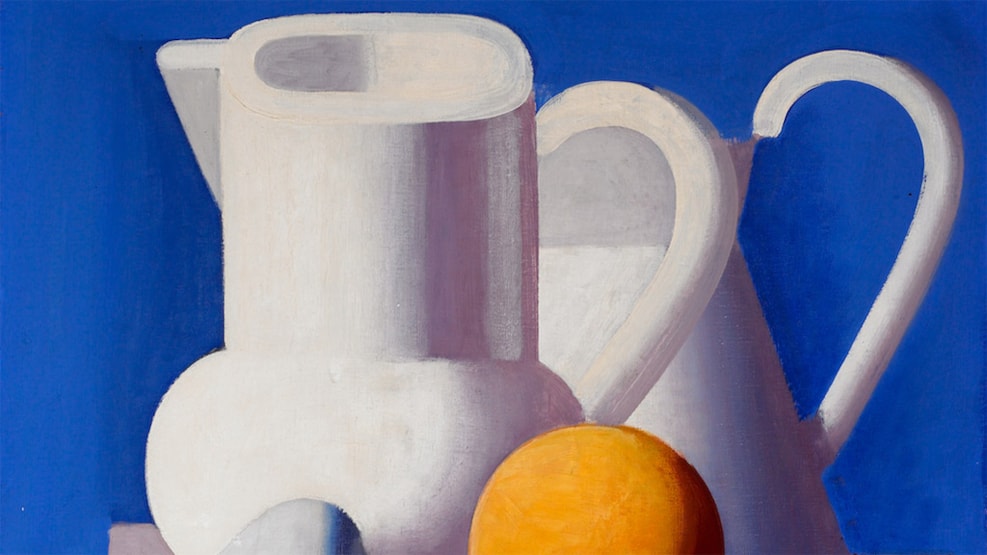 Lundstrom's Eternal Blue
Eternal blue. This is what renowned artist Vilhelm Lundstrøm called the colour in the backgrounds of his paintings, which consistently radiate an intense and deep blue hue.
Vilhelm Lundstrøm (1893-1950) is one of Denmark's most important artists, especially loved for his colourful depictions of women and still lifes against a background of intense blue tones.
Kunstmuseum Brandts houses one of the country's most significant collections of Vilhelm Lundstrøm's paintings, and in 2024 Lundstrøm's fascination with the colour blue will be the setting for a collection entitled 'Lundstrøm's Eternal Blue'. In close collaboration with experts from Konserveringscenter Vejle, the company Newtec Engineering and the University of Southern Denmark, the exhibition maps the colour palette and materials of the many Lundstrøm paintings in the museum's collection.
This exhibition provides a unique insight into the world of both the artist and the conservator. It demonstrates how laboratory work and the latest technology can help create new knowledge about some of the museum's most treasured artworks and preserve them for posterity - perhaps even forever.