LYT TIL KUNSTEN: Annette
Take a walk around Tranekær Castle's park and  see  the Land-Art installations created by internationally acclaimed artists here - an organic interplay between art and nature.
The Castle and its grounds belong to the Ahlefeldt-Laurvig family, who in 1993 handed this aspect of the park's design to TICKON – Tranekær Internationale Center for Art and Nature. Since then  over 20 renown Danish and International artists have created artworks in , and of, the park itself.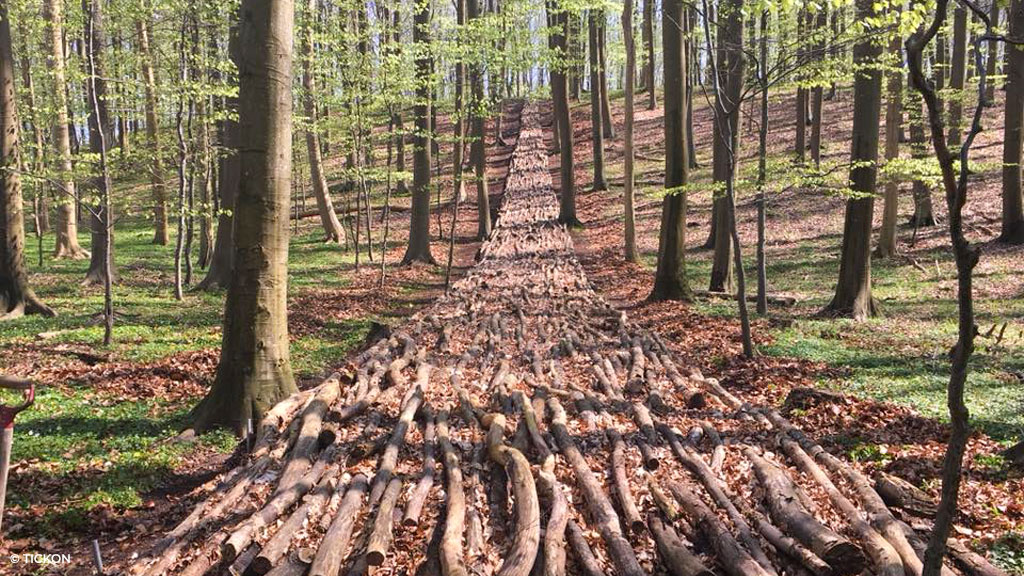 Castle Grounds with Site-specific Art
In the castle's parklands you can see what is known as Site-specific Art – an art form that entails that artworks, often gigantic in size, are built in a specific site from organic materials such as wood, earth and stone. This creates art that almost miraculously becomes part of nature itself. At the same time these works are subject to the destructive forces of nature, at some point they will decay and disappear completely. In other words, these art works are a reflection of both nature's beauty and the cycle of life.

Today, for this very reason, you can only see 14 of the original artworks , as one of the fundamental concepts was that the works must not be repaired or maintained in any way. Instead new artworks are created from time to time, with financial help for a number of different charitable Foundations.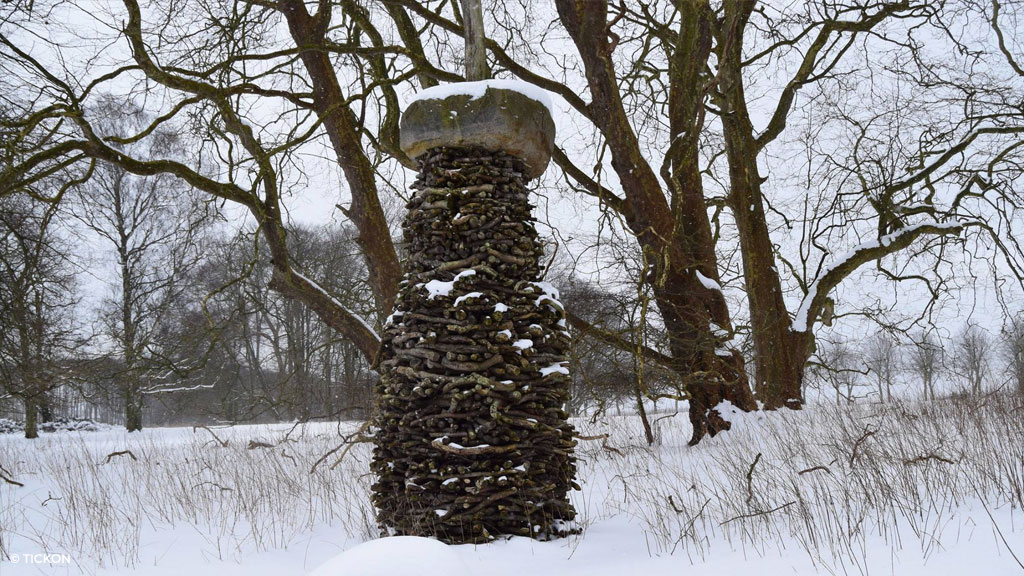 Tranekær Castle Park - a wonderful place to visit all year round
When you visit TICKON you will also have the opportunity to explore the local nature. While the park covers an area of circa  83 ha., the artworks are mainly situated close to the castle lake. You will be given a brochure and map showing where you can find the artworks at the entrance to the park.

Explore the luxuriant plant life of the park, where an artwork might suddenly reveal itself. Sometimes you may ask yourself if something what is natural - and what is man made?

The park is open all year round from sunrise to sunset.