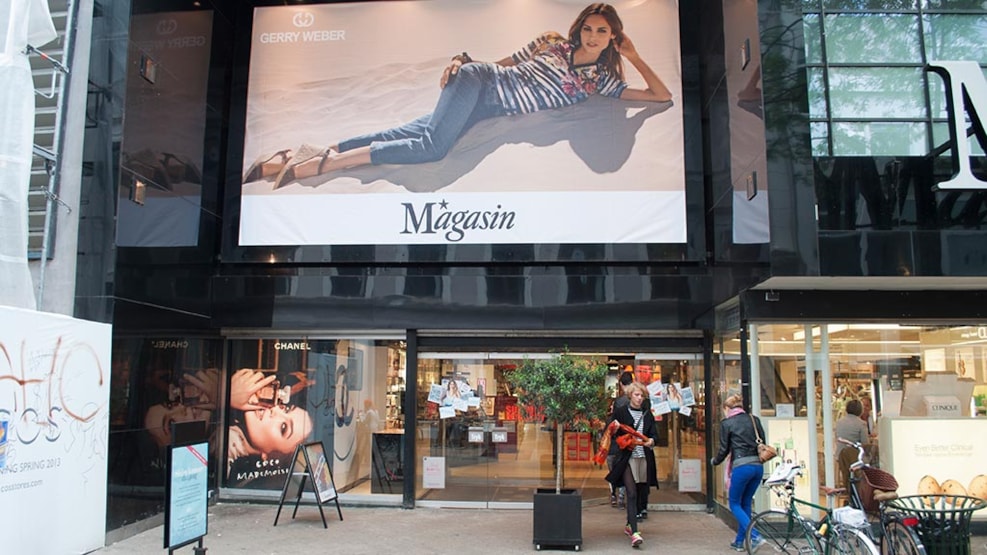 Magasin Odense
If you are going to spend some relaxing hours in Odense, then the fashionable department store, Magasin is not to be missed. The multiple floors and thematic layout is full of trendsetting fashion brands for women, men and children, and you can also explore exclusive beauty products and the latest in interior design.
Magasin also offers personal shopper service - you can book an expert category shopper on their website, to help you shop for either clothing, lingerie and beauty products/treatments.
Inside the department store, you will find a variety of food and drink franchises, such as:
Joe & the Juice, where you can get sandwiches, shakes and juices.
Coffee Ten, where you can get coffee and/or cake at a very reasonable price of 10 Danish Kroner a piece.
Summer Bird, where you can buy exclusive and organic chocolate delicacies.
Come and visit us!