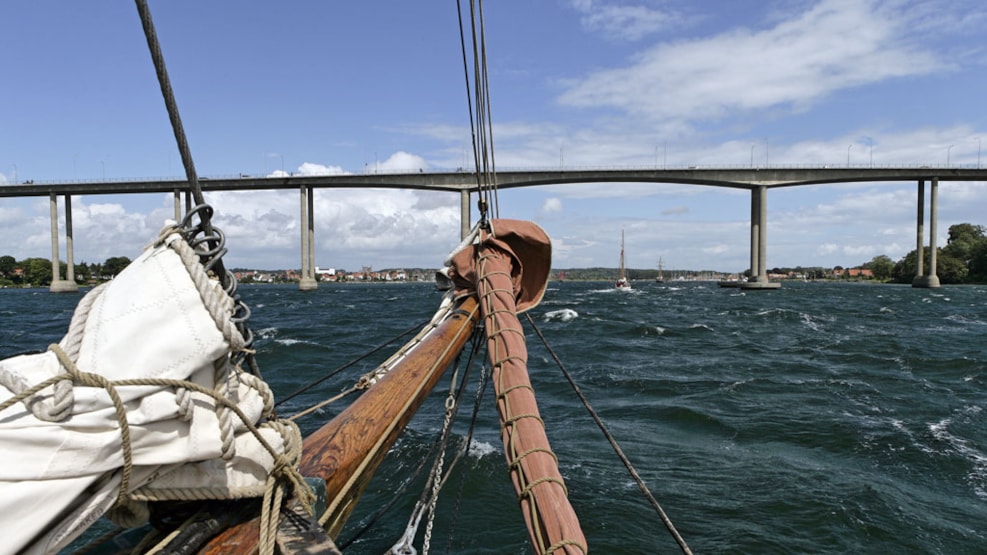 Maritimt Center Danmark
Maritimt Center Danmark is situated in a protected warehouse in Svendborg Harbour dating back to the end of the 19th century.
In and around the warehouse we arrange many different cultural activities for all age groups. The activities are aimed at both local folk and the many visitors to Svendborg. Please see our calendar of activities and read more about Maritimt Center Activities here.
Part of the warehouse has been turned into a shop where you can buy specialties from the South Funen Archipelago as well as find brochures and other information about the area. The shop is open on weekdays all year round. Read more about the warehouse shop here.
Every summer we arrange sailing trips on board the beautiful old wooden ships that sail in the South Funen Archipelago. There are both 2 hour sunset trips and 4 hour island trips, the latter include a brief stay at the destination. Read more about the sailing trips here.
It is also possible to charter the sailing ships for private events or company outings. We organize sailing trips with 30 well preserved sailing ships all over Denmark, see more about chartering the ships here.
We bid you welcome on board Maritimt Center Danmark!