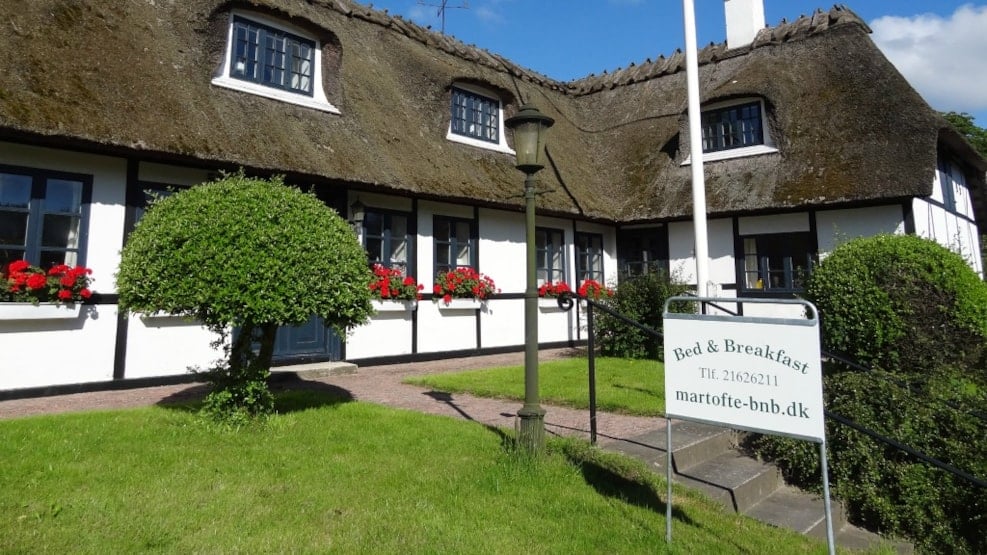 Martofte Bed & Breakfast
Welcome to Martofte Bed & Breakfast. We live in a unique area not far from wonderful beaches, beautiful viewpoints and the idyllic Fynen countryside. Fynshoved is famous for being a treasured spot for anglers, birds, hedonists and people who love history.
Among the many activities for people who love the outdoors, one can experience kayaking, hiking, diving, horse riding and lots of other things.
Fifteen minutes from our little oasis is Kerteminde city, which most definitely is worth a visit, especially if one likes shopping. Kerteminde offers a lot of historic, Danish architecture, nice beaches, neat shops and of course Fyn's best homemade ice cream waffles.
We have lived on Fynshoved for over 35 years and bid you welcome with open arms. At our home you will always be met with a smile and you can have all the privacy or alle the outdoors experiences you could wish for. We'll gladly offer you suggestions for exciting activities in the area and we are happy to bid you welcome at Martofte Bed & Breakfast.