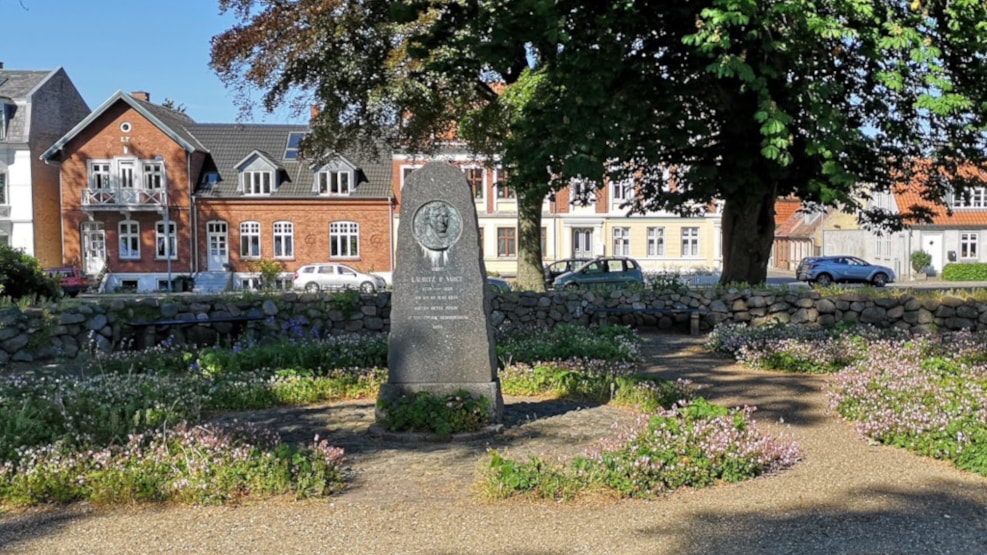 Memorial to Agent L. P. Voigt
Artist: N. G. Henriksen (1855 - 1922) and Ernst Ludvig Emil Vieth (1824 - 1887)
The stone was designed by Vieth. The bronze medallion was made by Henriksen, who was born in Faaborg.
Donated by fellow workers and friends and erected in the park in 1884.
The memorial to agent Lauritz P. Voigt (1779-1859), among other things an honorary citizen of Faaborg, stands in the park Voigt's Memorial, which he initiated in his time.
Originally located closer to the city, it had to give way to the railway in 1884 and was moved to its present location between Østerbrogade and Langelinie.