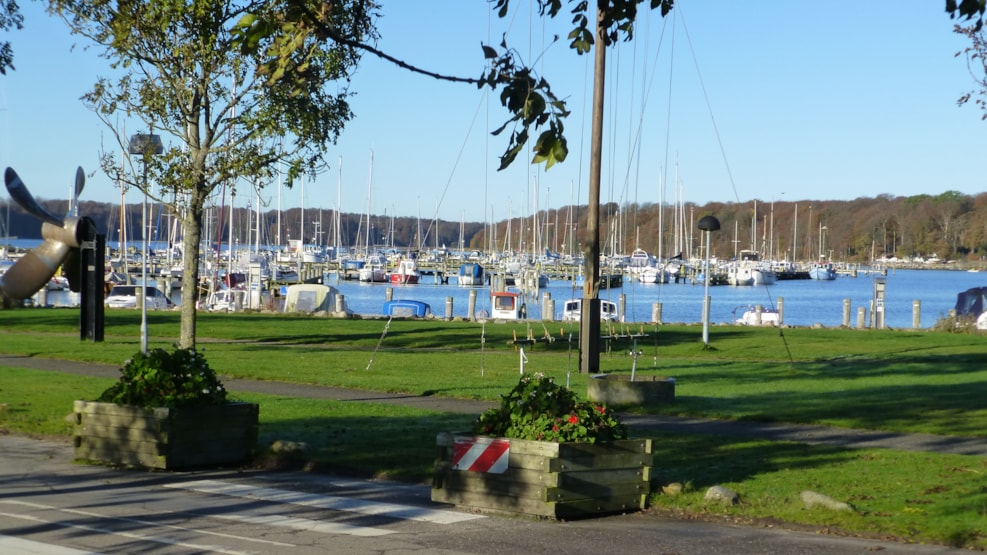 Middelfart Marina
Middelfart Marina

Facts: 505 berths, depth 3 Metres, access to electricity, freshwater, toilet/shower, diesel and slipway.

Middelfart Marina is located in Fænøsund in beautiful surroundings.

The marina has recently been renovated and refurbished. We now offer a service centre, mini golf, fresh and free herbs for those who want to have a picnic, pumping station for sewage tanks and slop sink for chemistry toilets. At the service centre you find bathrooms of different sizes to accommodate everyone's needs. Most bathrooms include both bath and toilet. We also have three large family bathrooms. We have laundry facilities and there is room to do the dishes. The water in the service centre is heated by a large solar panel. Payment is made by cards drawn in a vending machine. Any remaining amount as well as the deposit is returned when the card is returned upon departure.

The Blue Flag beach is very family friendly and is close to the marina. The city centre is located approx. 1.5 Km. from the marina. You may also want to take a look at the new playground, together with your children.
The Marina has a Green Network Certificate.