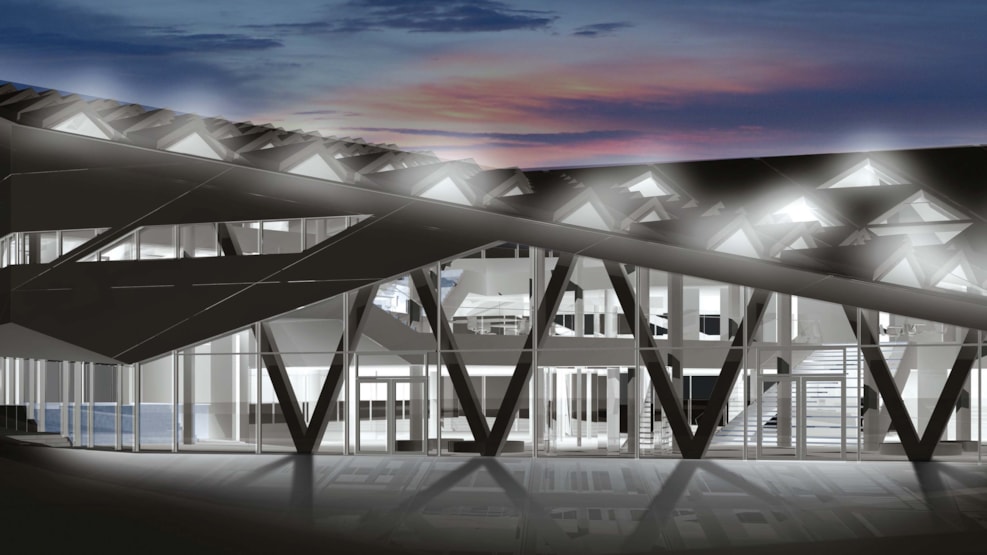 Middelfart Sparekasse
Award-winning architecture
Design company 3xN won the national competition of being the architect on the assignment.
The architectural building houses a saving bank, a sportsshop and a café, all under the very special and very advanced roof construction.
Experience "Room for shooting stars" by Icelandic artist Olafur Eliasson in the foyer of the Saving Bank. His 6 kaleidoscopic works of art, containing of prisms of mirrors and light, are all immersed in the beautiful granite floor.