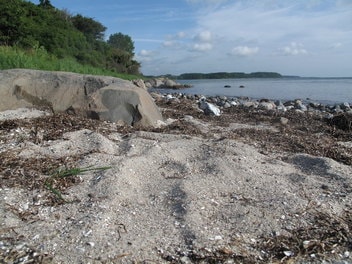 Midskov - Dalby Bugt
A varied coast distance about 6 kilometres long around Dalby Bugt. There are deep basins, stone, sand spots and different bottom vegetation. Wade carefully. Good seetrout's fishing from March until winter.

Driving directions:

By road 160 (Hjulby(Nyborg-Kerteminde)) towards Kerteminde. In Kerteminde follow the road towards Mesinge by road 315. In Mesinge turn left towards Midskov/Lodshuse. Continue to Midskov, where you turn right to the bay.