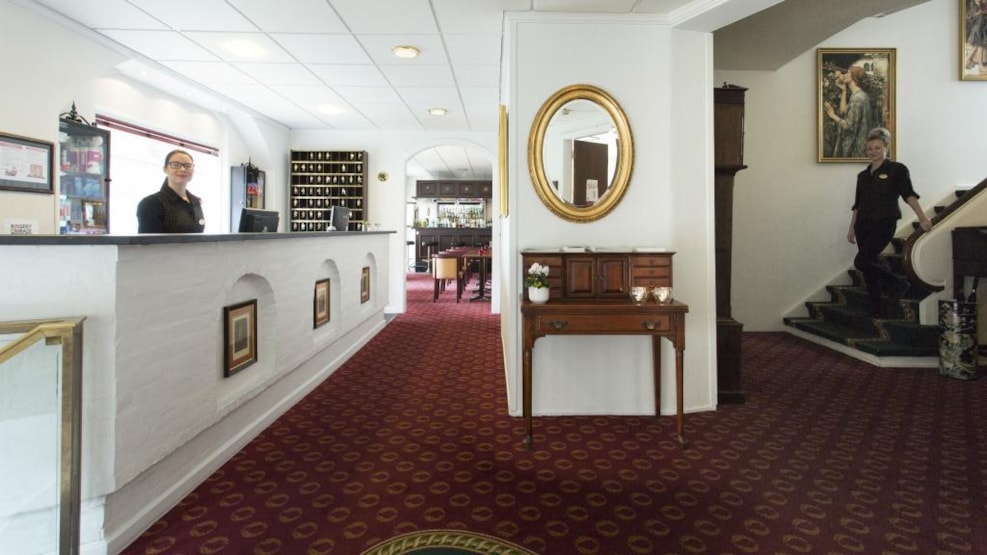 Milling Hotel Windsor
Milling Hotel Windsor is a modern, but classic hotel situated in the charming city centre of Odense. Shops, pedestrian zones, restaurants and cafés create a special atmosphere at the international hotel. Our 62 rooms are all newly renovated and comfortably decorated with furniture in Italian style. On the ground floor you will find our cosy restaurant. In our English inspired bar you can enjoy a cold draft, a drink or simply a cup of coffee while reading the newspaper or watching the TV.
The breakfast buffet is open from 06:30 to 09:30 on weekdays and from 07:30 to 10:30 on weekends. As a guest of Hotel Windsor you can book a table in the restaurant of our sister hotel Hotel Plaza if you are also in the mood for a good dinner.