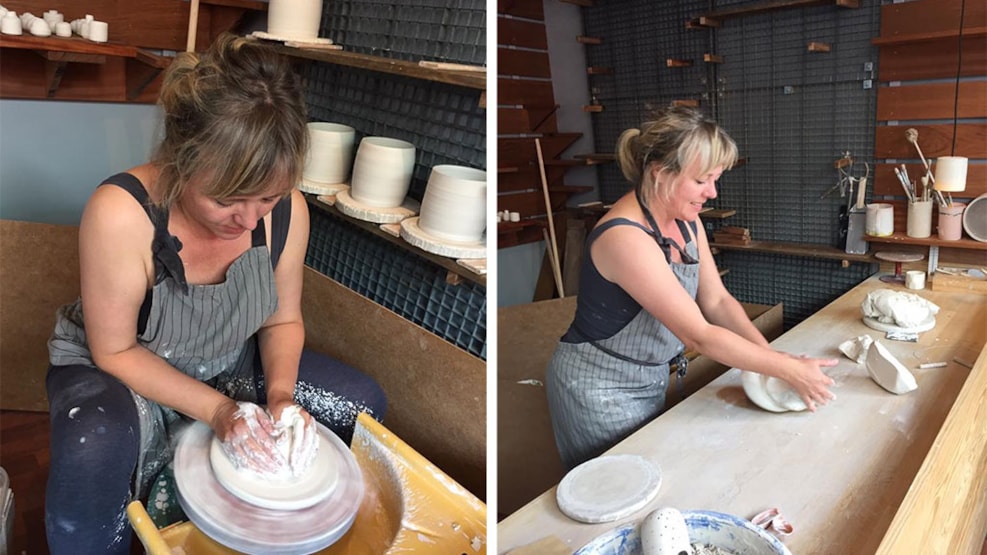 Mona Vander Ceramics
In Mona Vander's working workshop you can buy her unique and popular mugs, bowls, vases and much more. Her style is feminine with a focus on functionality, for example, she has designed a series of storage items for the kitchen that can keep track of your washing-up brush, sponge, cloth, etc.
If you come by outside opening hours, check to see if the flag is out - if I'm in the workshop, feel free to drop by.