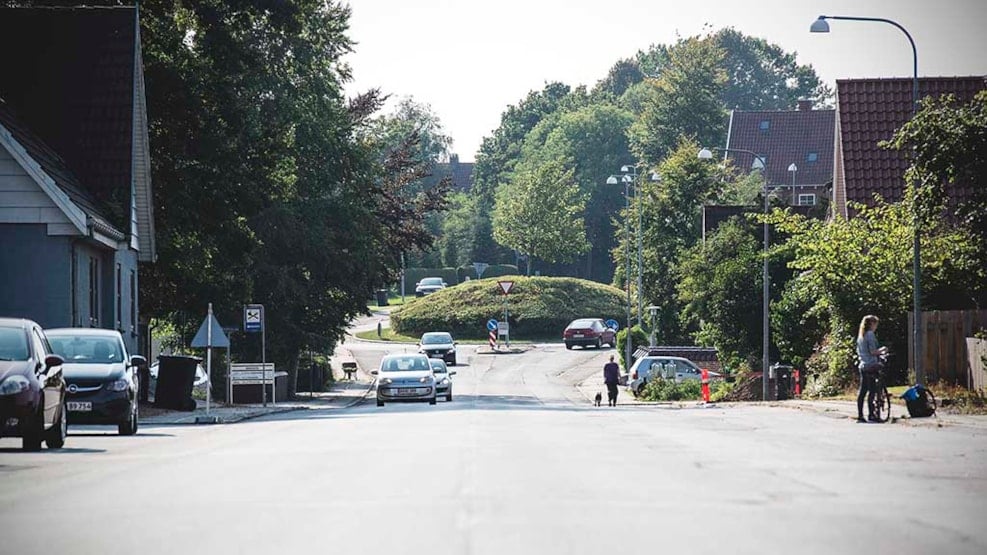 Morud
Morud is North Funen's fourth largest town and is located in the most idyllic surroundings by hills, valleys, woods and lovely old half-timbered houses.
Quite differently than in the rest of Nordfyn, which is situated on the flat terrain called "Sletten" (the plain), Morud lies in a beautiful hilly terrain with forests. The name Morud is perhaps formed by mo, which is a kind of black clay, and the ending -rud, which means clearing or grubbing. The first thing in writing about the town is from 1421, where the city is called Morwth. So the town can celebrate its 600th anniversary in 2021!
The town is located on the old road through Funen, Rugårds Landevej. The city has developed by being well situated in terms of transport.

Morud is located near the motorway and not far from Odense, and therefore the town is quite popular to live in.

Population: About 1,750 inhabitants.
The railway
From 1911 to 1966, Morud had a station on the North West Funen Railway, Nordvestfyenske Jernbaner. The characteristic station building, like the others on the line, still stands and is privately owned.
Moving about
There are many opportunities for exercise in the sports halls Langesø Hallerne and the nearby open-air swimming pool Morud Friluftsbad. You can also use the various facilities at Langesø Castle: MTB trails, golf course, football golf, renting a boat and boating on lake Langesø and maybe fishing - or just going for a walk in the Langesø woods or Morud Forest.
Something to eat and drink
There are good opportunities for getting something to eat. For example in restaurant Douglashuset by Langesø Golf, the waffle house Langesø Vaffelhus by the lake or in the nearby former royal privileged inn Mørkenborg Kro. Restaurant Ditlevsdal is also a good place to enjoy your food with a view of the impressive bison and possibly go on a guided tour around them.