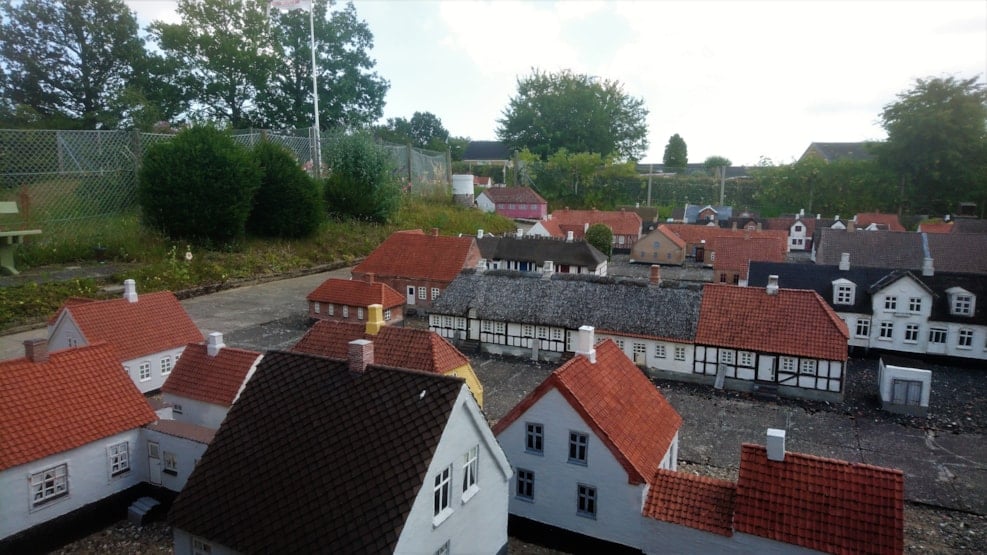 Munkebo Miniby
A look at the old Munkebo in mini size
At Bakkely 50, Munkebo has an exciting little attraction that is worth a visit. It is a mini-city which consists of approx. 100 mini-houses, down to the detail, are exact copies of the houses from the old Munkebo fishing village, as it looked in 1956 before the establishment of the Lindøværftet created a stir in the small community. The exhibition also includes a board exhibition which tells the whole story of the area from past to present.
It is possible to visit the workshop during working hours, where a group of unpaid, active seniors work on the small mini houses.
Opening hours
June to August:
September to May:
Mondays, Tuesdays and Wednesdays at 9.00 - 12.00

Easter and autumn holidays from 9.00 - 16.00 and otherwise by appointment.
The workshop is open to visitors during opening hours when staff are present. There is no admission charge, but donations are very welcome.
Guided tour
Guided tours are arranged by prior arrangement with Arne Kristiansen on phone +45 2462 5697 or email formand.munkebominiby@gmail.com. Price per person DKK 20, but minimum DKK 200. The tour takes approx. 1 1/4 hours and includes the often dramatic history of the area as well as the city's recent history as a village, shipyard and today as a port.
Facilities
Munkebo Miniby also has a playground for smaller children.
There is also the possibility to eat the packed lunches in the exhibition's small tents on the square.