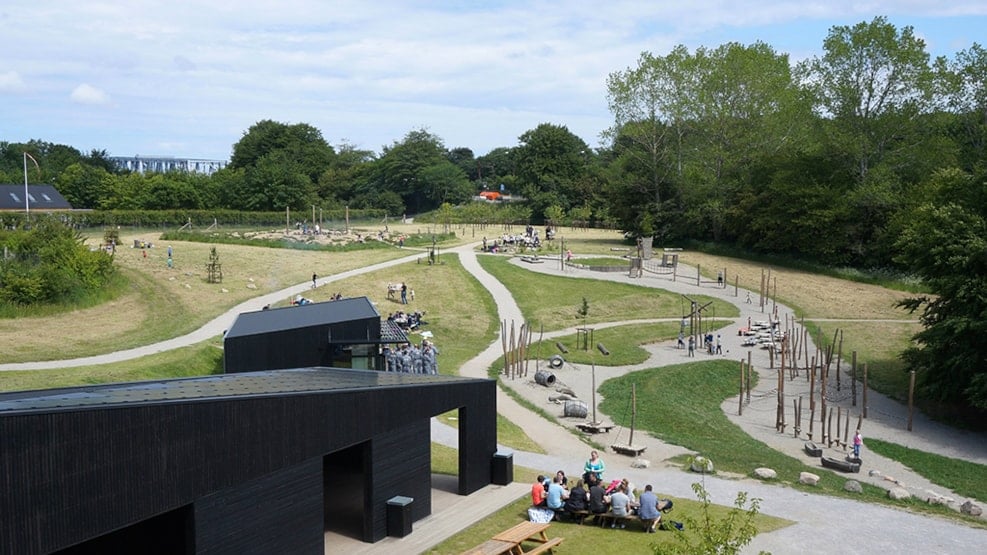 Nature Centre Hindsgavl
Activity- and Nature Centre Hindsgavl

The Activity centre is located in the activity area at Hindsgavl Deer Park. 
It has a view of the magnificent scenery surrounding the centre, and is the natural focal point for the many activities at the Hindsgavl peninsula.
The centre is the starting point of Deer Walking, Day of Hunting, Nature's Day in Middelfart Municipality, and much more.

Facilities
You will also find a nature playground, a Tarzan course and the opportunity to cook your food over an open fire at the Nature Centre.
The Activity - and Nature Centre Hindsgavl is also a good picnic spot, with access to toilet facilities in the opening hours of the centre,
and tables and benches in the picnic room of the centre.