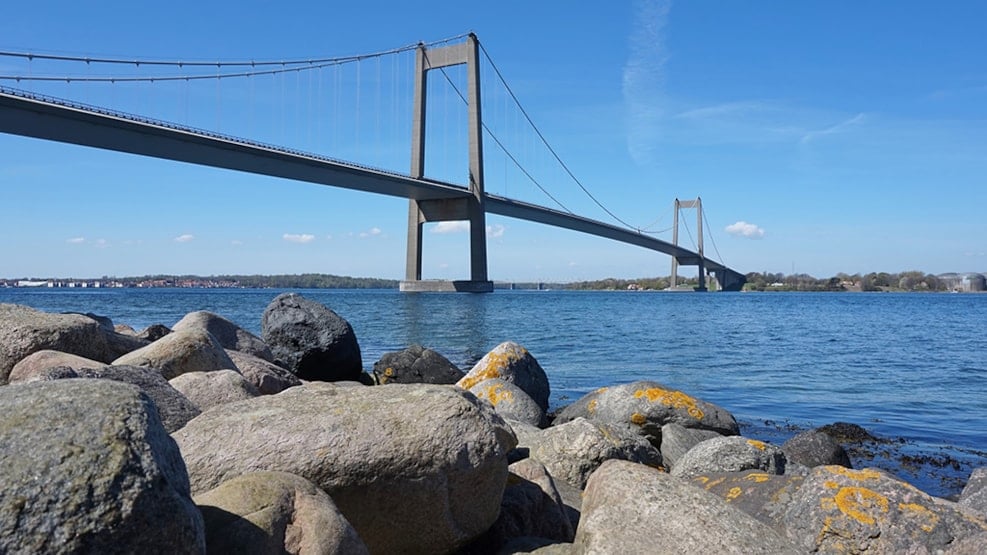 The New Little Belt bridge
The new bridge was opened by danish King Frederik IX on the 21st of October 1970.

The total price amounted to 260 million kroner and it became the first suspension bridge in Denmark ever.

It spans 1.7 km. and the two towers rise 120 metres above sea level. It is solidly anchored in 33.000 tons of armoured concrete on each side and ships as tall as 42 metres are able to pass under it. However, please note, that for passing under the Old Bridge, it cannot surpass 33 metres.

Architecture
The architect behind the New Little Belt bridge as well as the Vejlefjord bridge, is Orla Mølgaard-Nielsen. He was a furniture maker from the start, and then he became an architect in 1940. He designed the New Little Belt bridge together with Peter Hvidt.

The bridge is part of highway E20.