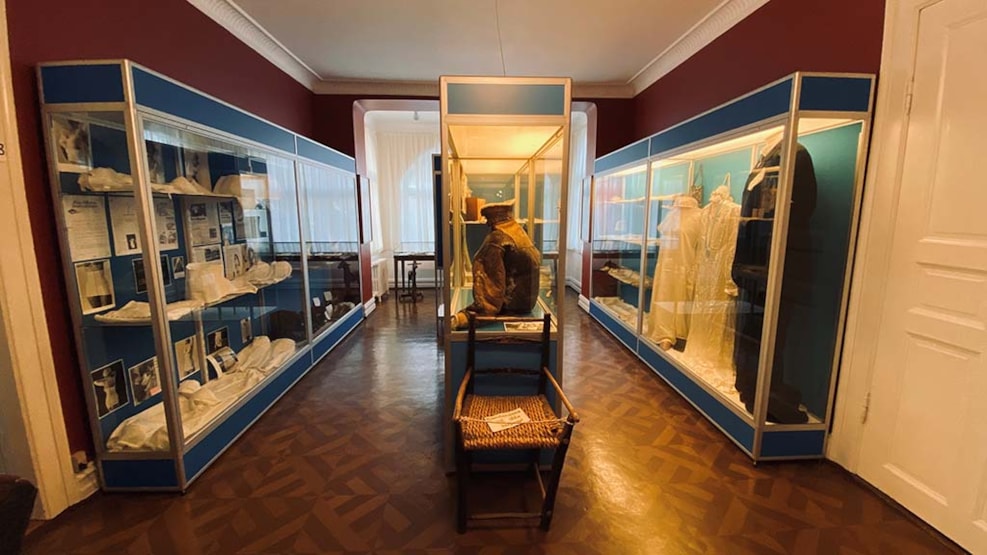 Nordfyns Museum
North Funen's history in concentrated form at a museum - see the various exhibitions and get a good insight into Bogense's and North Funen's past!
Nordfyns Museum is a local museum with an archaeological collection, antiquities from North Funen, a barber's shop, hair jewellery, a collection of local paintings from the 19th century and much, much more. 
Here you will also find the local archives for Bogense and the surrounding area.


From 1882 to 1966, North Funen had a railway that went via Bogense and Otterup to Odense. The old station building in Bogense has now been converted into the North Funen Museum, so of course you will also find stories and pictures of the old North Funen Railway at the Museum.
Opening hours
June - August: Tuesday-Thurday: 13.00 - 16.00
July and August: Sunday as well: 13.00 - 16.00
September - May: Tuesday and Wednesday: 13.00 - 16.00
Closed between Christmas and New Year's Eve.