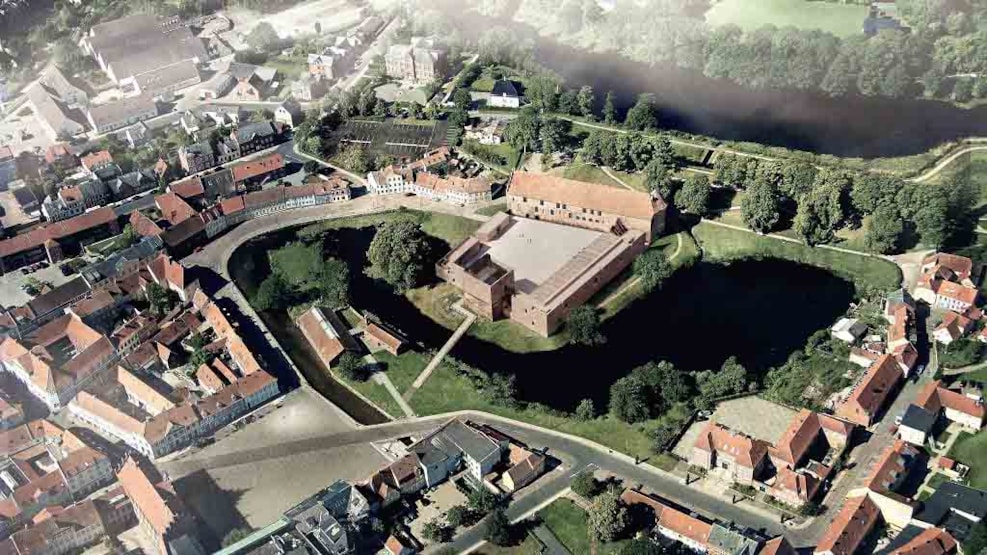 Nyborg Castle Exhibition at Borgmestergården
Get knowledge and information about the Castle Project at Borgmestergården. There are changing exhibitions with finds from the archaeological excavations, examples of materials used in the restoration and much more.
Follow the Castle Project
They dug, peeled and brushed. The archaeologists. And looked a little wild in the faces. They were in fact doing something really exciting at Nyborg Castle - the land was to be investigated in connection with the large Castle Project - renovation of and extension at Nyborg Castle.
Nyborg Castle Exhibition at Borgmestergården
But what did they find then? And how is the project going right now?
Follow the Castle Project at Borgmestergården and see objects from the restoration and the archeological excavations. Read about the Castle Project on picture posters and have the opportunity to dive into a small library with literature about Nyborg Castle and other interesting material.

You can visit the Castle Exhibition during the opening hours of Borgmestergården.
Ask for a castle guide
The dissemination pavilion will be staffed with the museum's trained castle guides, so you have the opportunity to ask questions about the Castle project and the history of Nyborg Castle.
Multipurpose excavations
At the beginning of August 2016, the archaeological investigations started again at Nyborg Castle and thus the actual start of the large castle project, which will recreate the contours of the entire medieval castle and add a modern dissemination center so that the story can be told in both historical and modern settings. The studies thus have several purposes: It is the first sod in the big project, it is a unique chance to, in the most literal sense, dig out new knowledge about our past - and then it must practically clarify exactly where and how the new buildings can be piloted without damaging the preserved parts of the castle.
New and unknown buildings appear
Archaeologists actually have a good reason to look a little wild. From the very beginning of the investigations, new and hitherto unknown building elements have appeared on the castle square, and more may be on the way as the surface is peeled off. Not only is it exciting to follow, it also provides a great opportunity to understand the contexts and structures of the entire castle square, which can be incorporated into the castle project. And it must be told, says Janus Møller Jensen, department manager at Nyborg Castle:
"It is important to convey both why we dig and what we find, and we are also working on continuously communicating the entire castle project, but we would like to specifically invite you into the holes and tell about the latest archaeological knowledge to all interested - so therefore I encourage everyone to stop by as archaeologists look up from the ground and tell."