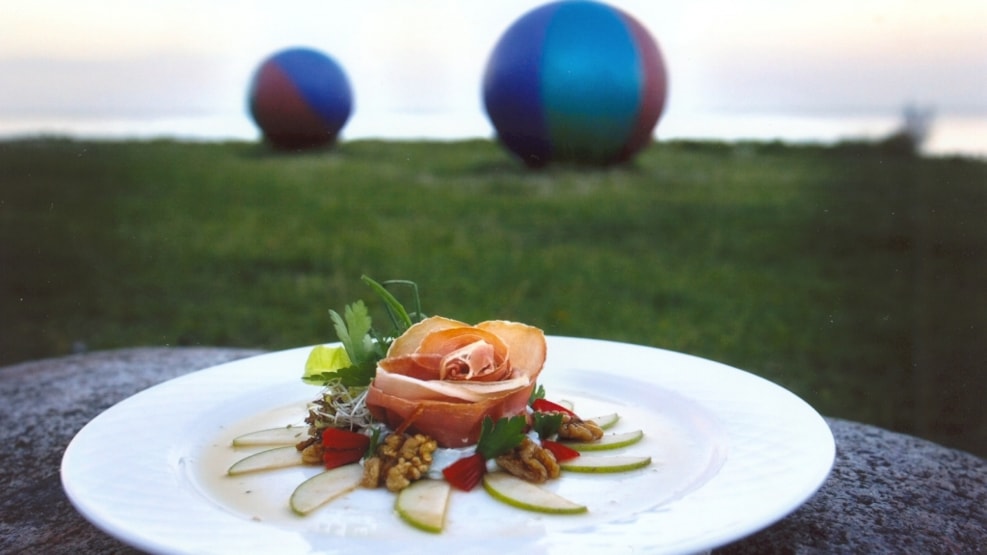 Green Experience
NYBORG STRAND, Restaurant Panorama
Dine at Restaurant STRANDEN which is located at Hotel Nyborg Strand.
NYBORG STRAND's intimate evening restaurant with a view of our courtyard, and characterized by a cozy and intimate atmosphere, we offer the season's menu "choose 1 - 2 - 3 - 4 or 5 dishes" inspired by the Danish and French cuisine with a focus on local ingredients - prepared with love at a high gastronomic level - the hotel's cellar master has selected exciting wines that fit perfectly with the menus.
We look forward to welcoming you.

NOTE! (order a table instead - there is room for a maximum of 55 guests)
TABLE BOOKING BY PHONE. +45 65 15 05 20
THE BEACH is open from Thursday to Saturday at 17.30 - 23.45
The kitchen is open from 17.30 to kl. 21.45