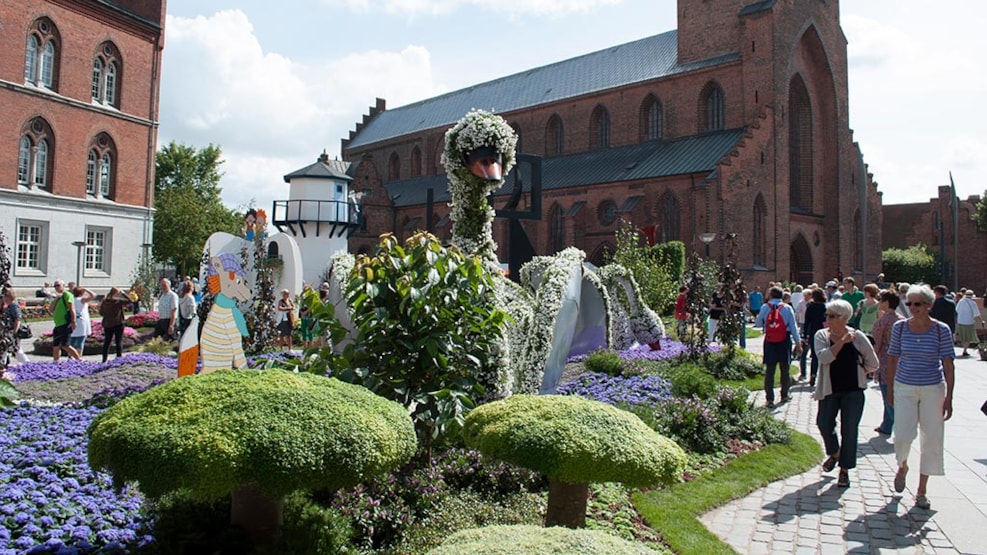 Odense Flower Festival
Odense Flower Festival is one of Odense's most beautiful traditions. Every year, the city centre is decorated with thousands of flowers and plants from local nurseries and growers - and every year there is a new theme, such as Nordic mythology, China's cultural treasures, the fairytale garden and many more.
Over the years, this has resulted in metre-high fairytale figures, "fire-breathing" dragons, lots of animals and teddy bears, but also inspiration for things you can recreate in your own garden - all made from flowers and plants.
During the festival, there are smaller events such as orchid lectures, the opportunity to ask questions to professionals about your gardening challenges, music, fun and more. It's completely free to visit the festival and on their website you'll find all the information you need when visiting Odense during the Flower Festival.