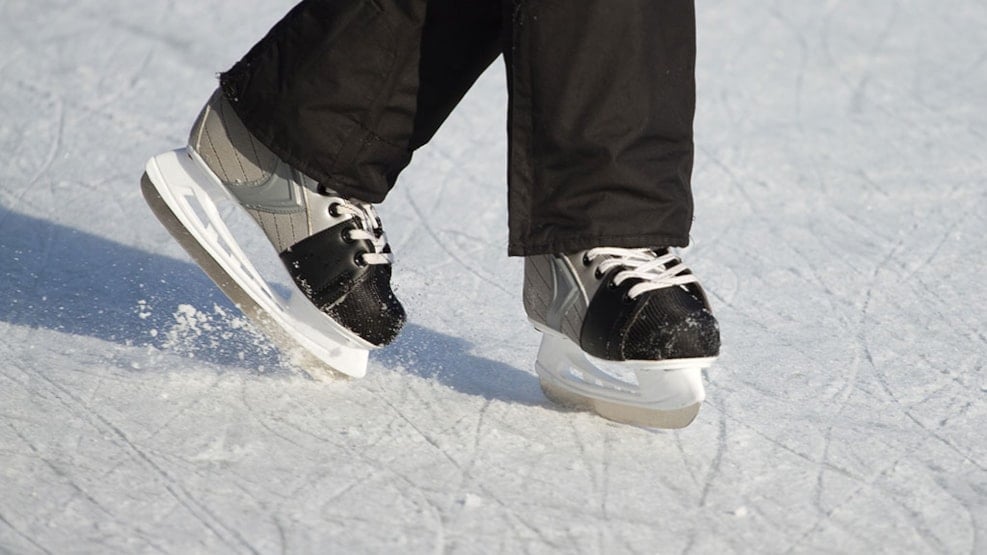 Green Experience
Odense Ice Skating Rink
In Odense Skøjtehal you have the opportunity to bring your friends or family for a nice day on the ice. You can either bring your own skates or rent some.
The skating rink
Need a winter activity? Then you should try ice skating in Odense Skøjtehal. Odense Skøjtehal is located at Odense Ice Stadium. The skating rink is open during the winter season: from the beginning of October until the 31st of March. During this period, the skating rink is open every day except Wednesday, so there is plenty of opportunities to practice on the ice. You can rent skates in sizes 25-49. It costs 34 DKK to rent skates. If you bring your own skates, they can be sharpened during public opening hours. This costs only DKK 30 and takes place at the skate rental. So whether you are an experienced skater or a beginner, there is room for everyone at Odense Skøjtehal.
Facilities
Odense Skøjtehal consists of two skating rinks: a practice rink and a training rink. The training rink is mainly used for ice hockey and figure skating. This skating rink has a capacity of 3280 spectators, while the training hall has a capacity of 1250 spectators. The latter two are also used for curling and short track. Odense Skøjtehal also has a cafeteria, which is open on Fridays and weekends. If you have children and they need a little support when learning to skate, it is possible to borrow support stands at the skating rink. In addition, there is a time set aside every Sunday, from 3 PM to 5 PM, when less confident skaters have the opportunity to practice a little extra.
Events and activities
Every Friday you can take your friends or family with you and go to the Odense Skøjtehal for Friday Night Skate. It takes place every Friday during the winter season from 18.30 to 22.00. It costs only 40 DKK, excluding skate rental, to participate in the event. You can also celebrate your child's birthday party at the skating rink, where the children can skate and enjoy a menu at the skating rink. Pay & Play events are also possible, such as team building, bachelor parties, and corporate events. The skating rink can also be used by schools and institutions, which can use the rink by appointment during the day on weekdays or during public opening hours.