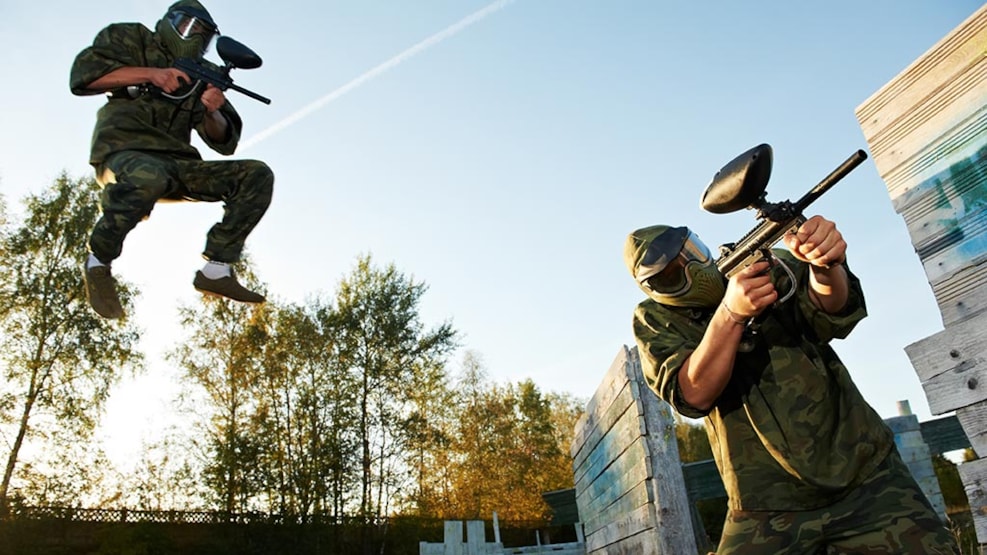 Odense Paintball & Laser Games
Welcome to Odense Paintball, where a range of unique and exciting activities await. Odense Paintball offers a cool paintball experience that stands out with challenging courses, entertaining games and skilled instructors.
However, they don't just offer paintball, as there are other action-packed activities to choose from. Bow-tag is an experience for those looking to channel their inner Robin Hood, while Bazookaball is perfect for those looking for speed and excitement. Sumo relay offers a fun and challenging obstacle course, and Laserwar and Lasergame are ideal for those who want to experience shooting games without physical consequences. Mega Foosball is a great opportunity for ball magic, and Gellyball is the perfect adrenaline-fuelled activity for those who may not be old enough for paintball.
With more than 30 years of experience from both domestic and international events, Odense Paintball always strives to deliver top-class excitement and fun, no matter which activity is chosen.
The company prides itself on its fantastic facilities, which are suitable for a wide range of events, including team building, stag and hen parties, corporate outings, men's and women's trips, school events, birthdays and Blue Monday. If desired, most of their activities can also be organised at a location of your choice.
Remember that in Denmark you must be at least 16 years old to play paintball and reball.