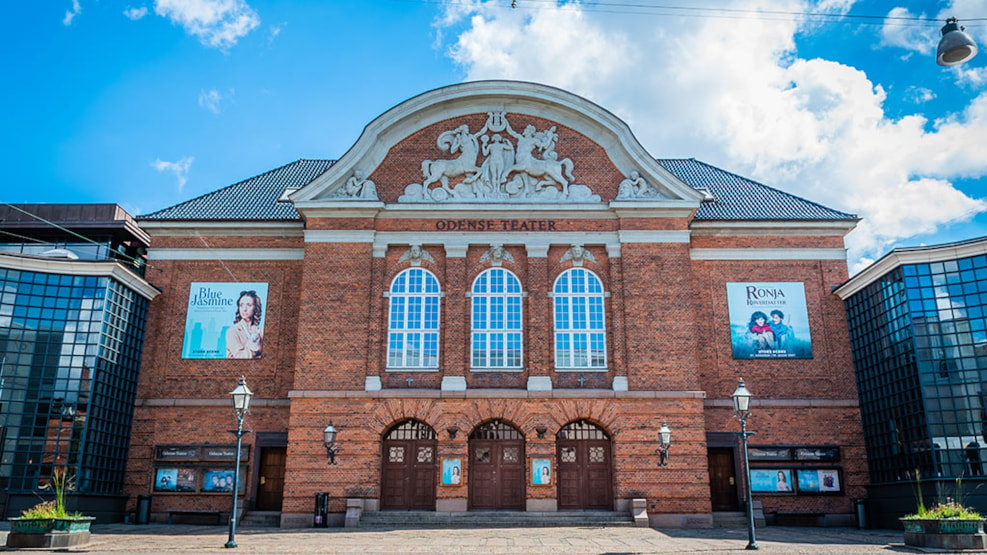 Odense Theatre - Meeting Place
IN ART SHALL LIFE BE KNOWN
Our location is unique. You will find us in the centre of Odense, next to the King's Garden. The railway station, the pedestrian street, City Hall and the Hans Christian Andersen district are only a few minutes away.
Odense Theatre is a beautiful setting for your conference or event. The magnificent main stage can accommodate almost 500 participants. In addition, we offer six other podiums/meeting rooms equipped with the necessary meeting facilities.
The theatre's unique setting means there's plenty of opportunity to inspire meeting participants or combine your visit with a guided tour, a visit from an actor or something else entirely.
The stage is yours at Odense Theatre.