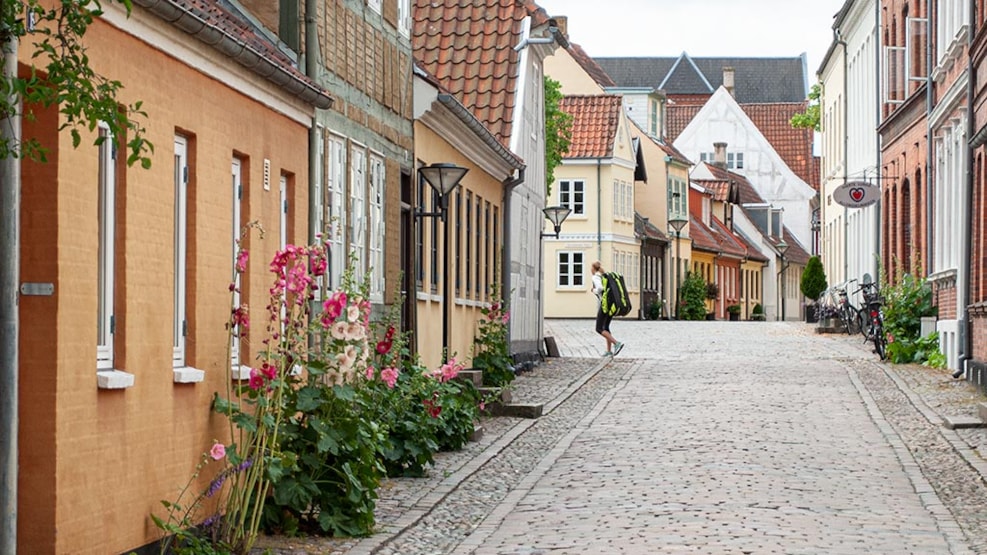 The Old Town Quarter in Odense
The Old Town dates back to medieval times and is situated on the East side of the city centre. The main streets Overgade and Nedergade, were the right places to live and where the most powerful and influential citizens had their houses and businesses.
Some of the city's oldest houses are grouped within this neighborhood, some still standing at their original addresses while others are reconstructed within the City Museum Møntergården, located in Overgade 48. In several places in this beautifully preserved part of Odense, you can look into the courtyards in the old merchant houses, while the contrast to the old, poor school makes an impression. The medieval spirit can really be perceived in the old cobbled district. This is especially in the colorful Nedergade, where the crooked facades of half-timbered houses tell a story about Odense over the centuries in their very own way. One of the houses is still 'in function' and functions as an old-fashioned hardware store, Kramboden.
If you follow the steep "Paaskestræde" down towards Odense River, the preserved laundry spot in the middle of the river also helps to keep history alive, even whilst being located just next to a modern city centre in rapid development.
This is also the area where you'll find the Hans Christian Andersen House.
The central square, Sortebrødre Torv, hosts the local farmer's market every Wednesday and Saturday, and there's a good opportunity to observe life at one of the cafés, for example Grønttorvet.