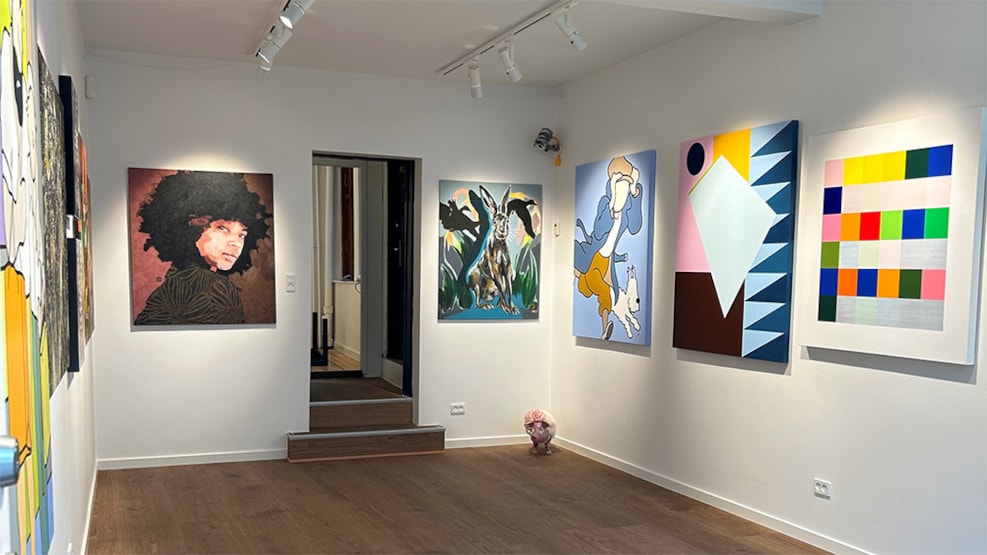 OMG One More Gallery
OMG One More Gallery is a newly opened gallery for painting, printmaking and sculpture. The name is a pun on 'oh another one...'. This year OMG has 11 artists from all over Denmark.
We moved to North Funen 18 months ago and it wasn't hard to get excited about Odense as Denmark's 3rd largest city.
At OMG you have the opportunity to find original works of art at a price level everyone can afford - that's what we at OMG call art with heart.
Colour, joy, motive and storytelling take centre stage at OMG.
Throughout the year, gallery owner Anne-Mette Lorenzen will organise new exhibitions with the artists associated with OMG. There will be exhibitions with a special focus on a single artist and there will be joint exhibitions with several artists together. OMG is located at Overgade 36, close to Møntergården in the centre of old Odense.
Follow us on our website, Facebook and Instagram.
You can always contact OMG for an opening outside of normal opening hours, we are happy to organise private viewings and events.