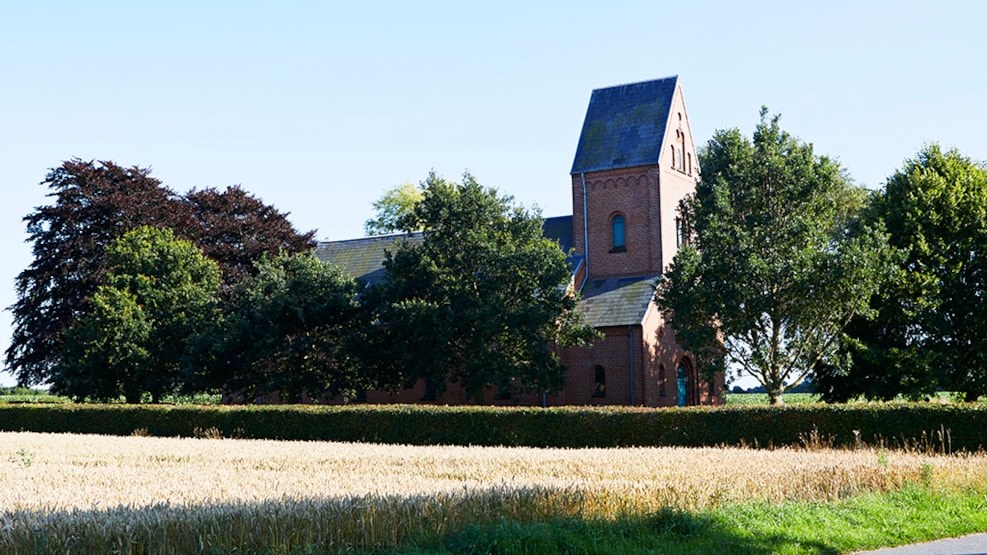 Ommel Church
Ommel Church, which lies between Kragnæs and Ommel, is Æro's youngest church.
Ommel Church is the youngest among the Ærø churches: it was consecrated on 6th May 1894 and drawn by Architect N. Jacobsen, Odense.

It was erected as a chapel of ease for Marstal Church and stands in the open landscape facing the archipelago, halfway between Kragnæs and Ommel across from the then existing school for the two villages. The church is in the Romanesque style, built of red brick, and has a nave with a wooden barrel vault, chancel with three sides and a tower.

The altar has a carved cross. There was never a churchyard at the church.
Open by appointment only