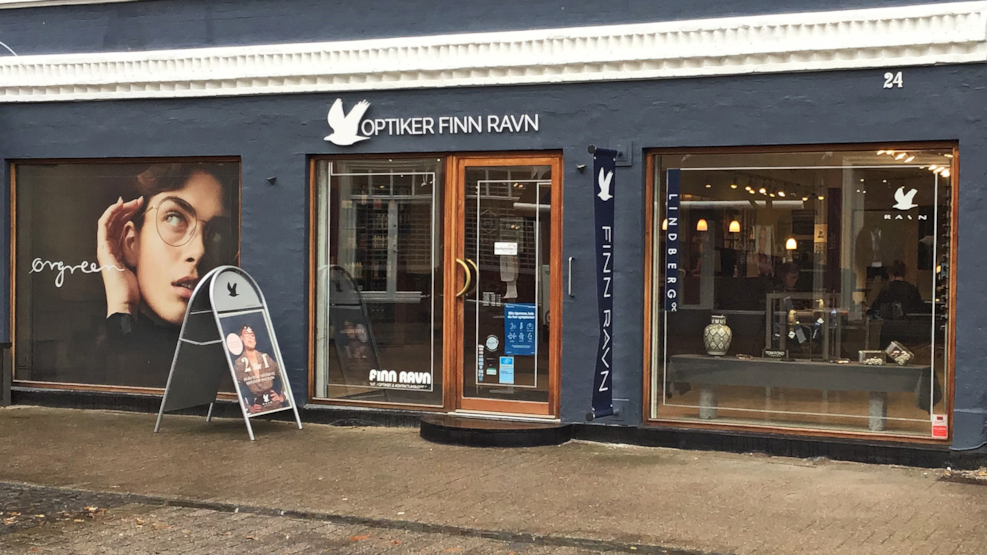 Optician Finn Ravn
At Optiker Finn Ravn, we value professionalism more than anything else.
All employees are highly trained and receive ongoing training, so they are constantly up-to-date on knowledge about eye health, which is the most important thing when it comes to advising on something as unique as your eyes.
In addition, of course, there is knowledge about the glasses and contact lenses that you will find at Optiker Finn Ravn. Glasses, frames and contact lenses are not "just" glasses, frames and contact lenses. Many years of research and ongoing technological development lie behind the vast majority of our products. Spectacle lenses are also continuously being developed, which have a better field of vision, better protection against the harmful blue light from e.g. mobile phones and computers and increased possibilities for individual adaptation.
Spectacle frames are developed in many different materials - they are continuously becoming more flexible, and many manufacturers increasingly have sustainability as a landmark. Contact lenses today are available for astigmatism, they are available with multi-strength (sliding transition), they are available with increased moisture and they are available in a customized version. Our professional knowledge is top notch, and of course we also have trained stylist staff who can help with the shape and color of your glasses, the idea being that you should emphasize all the beauty of your face.
Vision check at Optician Finn Ravn with fundus test
With us, an eye check is not something that needs to be completed as quickly as possible. Your view is far too important to be rushed through. And there are many questions that need to be answered. It is the vision test that measures whether you need glasses.