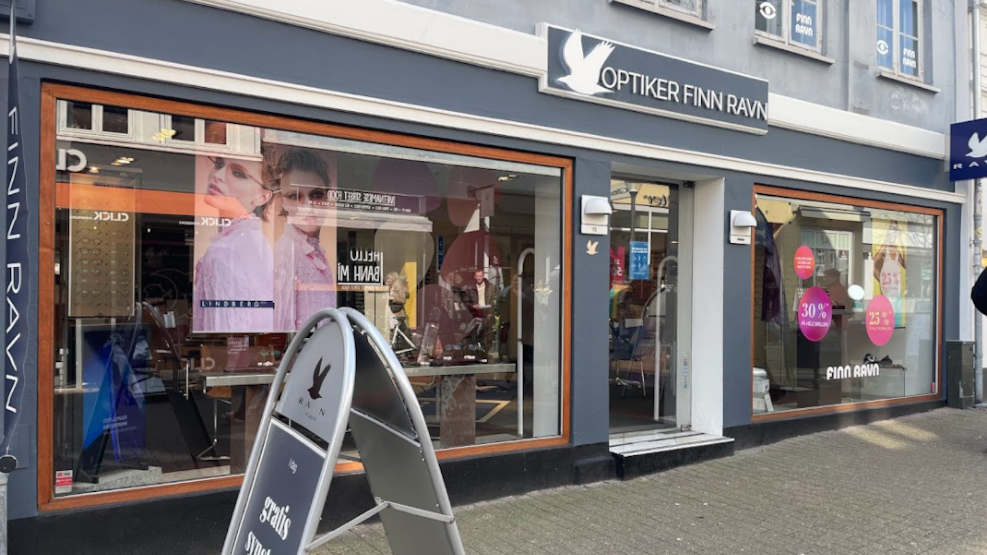 Optiker Finn Ravn
Optician with three local departments - Get professional help in one of our stores

With many years of experience in the industry, we are always involved in the latest both in eyewear fashion, where we sell all the major brands, but also in the professional field. Optician Finn Ravn has three different departments on Funen in Odense, Kerteminde and Svendborg, respectively.
No matter which of our stores you visit, you will experience a good atmosphere, high professionalism among our opticians and staff, who are all passionate about finding the best solution for you.
With us, you will always find an authorized optician, and we are, among other things, specialists in contact lenses, low vision optics and clinical optometry. In all our stores we have a contact lens factory.
Optician with personal service and high professionalism
With us, you as a customer are at the center, and we use our high professionalism to find the best solution for you based on your wishes and needs. Our opticians take the time to get to know you and find out your specific needs.
We know that there is no one-size-fits-all solution. All our customers are unique and have individual needs. Our opticians do everything to find the perfect solution for you - whether it is a classic pair of glasses, sports glasses, contact lenses or a wild and bold pair of glasses.
We look forward to providing you with the world's best service in one of our stores.