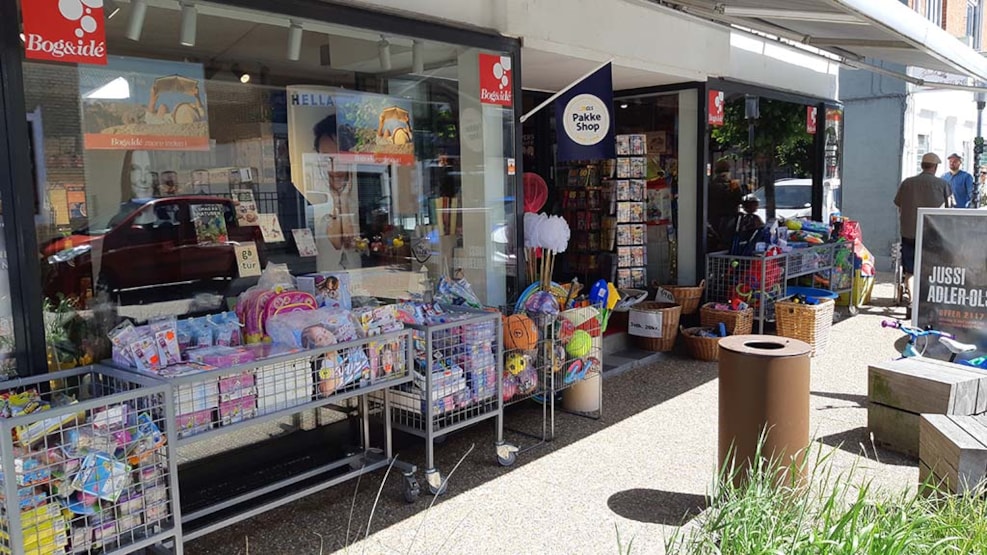 Otterup Boghandel
Looking for something fun to do in the holiday house? In the bookstore Otterup Boghandel you'll find books, games, toys, hobby articles and much more for a cozy day - here's something for the whole family!
The nice bookstore is located in the middle of Otterup in one of the old streets, where there have been shops for many years.

The store has a large selection of books in all genres, and of course there are also children's books.

You can also find lots of toys and fun games.

If you want to be creative, you can get lots of exciting accessories and hobby items.

You can also find a fine selection of office supplies.

And then of course there is also some design items if you'd like to buy exciting gifts to take home.

Otterup Boghandel is a member of Kon-tur, which is a nationwide chain of book, paper and toy retailers.
Opening hours
Mon - Thu. 9.30 am - 5.30 pm

Friday 9.30 am - 6 pm

Saturday 9.30 am - 2 pm