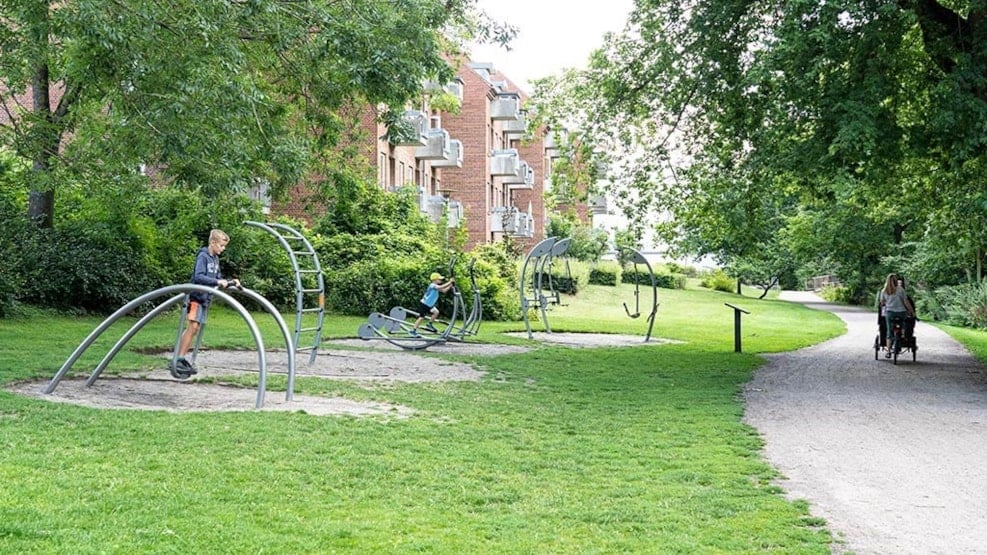 Outdoor Gym Paaskestraede / Aastien
This outdoor gym is primarily intended for adults and teens and you will find no dedicated fitness equipment for children. This does not mean that children can't use it though. The place works really well as a stop on the run along Odense River. If you want more to choose from, we recommend you try the outdoor gym in Munke Mose.
The location by the river and the path that runs along it though are hard to beat for a beautiful place to work out, and it is very convenient if your preferred running route is in the east part of town. 
If you want to find more outdoor gyms in Odense, visit odenserundt.dk and have a look at their compiled list (only available in Danish, but the map should give you an idea).