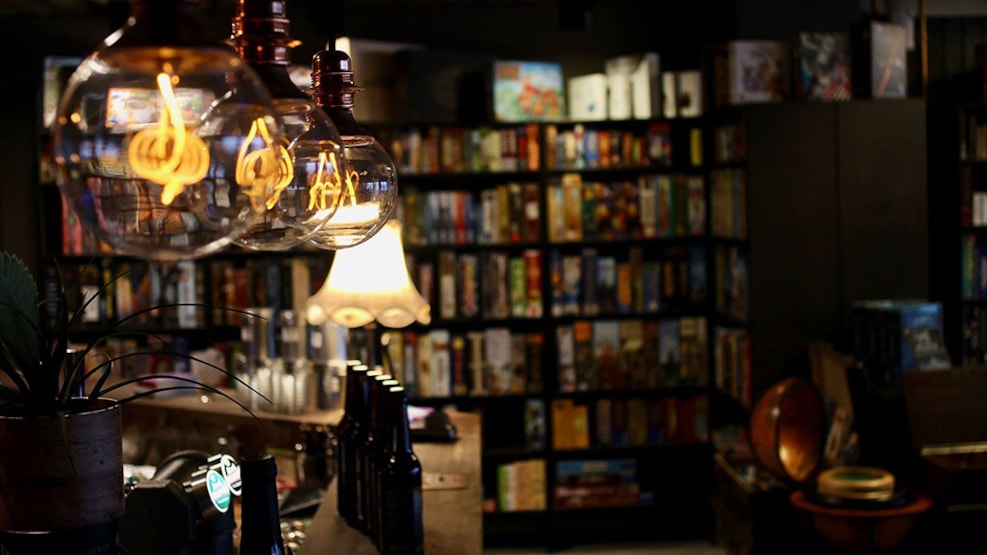 Papas Papbar - Board Game Café
Located a few steps from the cathedral, Papas Papbar is a board game café where you and your friends can try out the more than 600 games on the shelves. As with a regular café, there's also a selection of hot and cold drinks, snacks and light meals.
Papas Papbar in Skt. Knuds Kirkestræde is first and foremost a board game café. Here you can play the good old classics you know from your childhood, but you can also buy access to the latest in the genre when you're out socialising with friends or family. For only DKK 25, you have access to all games all day. Should you have any problems playing the games or interpreting the rules, there is usually a board game guru on hand to help.
But Papas does more than that. Both their hot chocolate and coffee get rave reviews from their customers and their selection of speciality beers isn't bad either. In true café style, they offer small hot dishes as well as cold and hot drinks, and their focus on organic and animal welfare shines through in the menu.
Even if you're not into board games, Papas is worth a visit just for the cosy atmosphere and the decor, which is reminiscent of an old log cabin.
Its location right in the centre of the city makes Papas an ideal place for a break from shopping, the end of a long walk along the river or a place to gather with friends before heading out into the city. Nearby you'll also find Odense Cathedral, the City Hall, the new neighbourhood Carl Nielsens Kvarter and the Albanigade light rail stop.